How to Bring BYOD Functionality to Command and Control
Learn how new technology can help your clients' connect and access content with any device.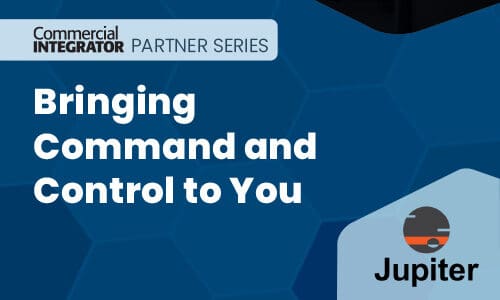 More and more end users want to use their own devices (e.g., smartphones, tablets) to access content and perform duties that they'd otherwise have to be at an office PC or dedicated workstation to do. With that comes the need for technology that can allow mobile users to connect quickly and securely.
In this new download, "Bringing Command and Control to You," Commercial Integrator chats with Iddo Hadany, senior product manager, and Craig Stumbaugh, director of sales, who share exciting news about revolutionary mobile enhancements to Jupiter's Canvas visualization software. Jupiter Systems has its finger on the pulse of customer demand to access the same content, no matter where people are, on their own devices.
You will learn how Jupiter's Canvas Mobile will empower a spread out workforce to downstream and upstream from their personal devices in real time.
Get your free copy today.