Commercial AV in a WFH World
The lines between commercial and residential AV are constantly blurring with the emergence of the home office spurring these changes even faster.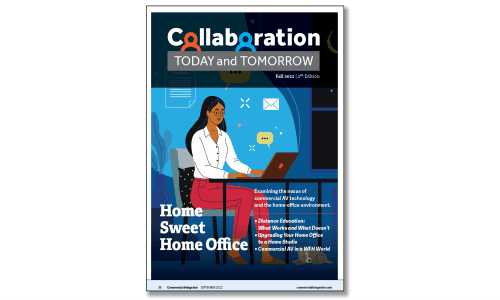 The Fall issue of Collaboration Today & Tomorrow takes a look at critical trends that are impacting commercial integrators. Although we are all two years into the surge in work from home, many companies are still searching for the optimal technology and environment to make workers most productive.
This edition of the Collaboration Today & Tomorrow supplement to Commercial Integrators tackles the following:
The nexus of commercial AV technology and the home-office environment
A look at the future of design across both residential and commercial integration
What's working in distance education
Tips for securing your home office
And much more
Download our Fall Collaboration Today & Tomorrow issue to learn about recent advances in commercial AV as well as new trends that may impact you in the future.