Deep Dive: 2021 Software Report
Integrators Seek Simplified Software Solutions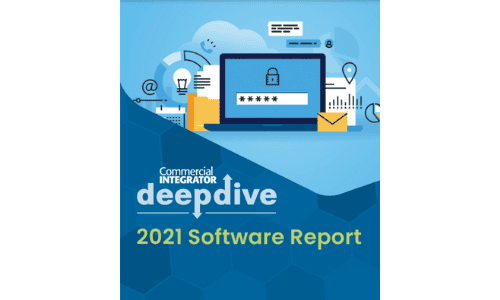 Integrators across the spectrum shared their frustrations and needs for industry software as part of the 2021 Commercial Integrator Software Deep Dive Study. Integrators revealed they spend a median of $1,260 per year in either new software or ongoing fees, and they buy on average four new pieces of software every five years. In total, the typical commercial AV company uses six pieces of software to operate his or her business. Integrators also note that, on average, they have completely abandoned three pieces of software for various reasons.
So why go through all the headaches of purchasing and learning software if it's such a hassle? Download now to find out.
This deep dive is all about software, related poll results, and digging into the data.