Factors to Consider with Fixed Installation LED Displays
This new whitepaper discusses market trends, challenges, and new technology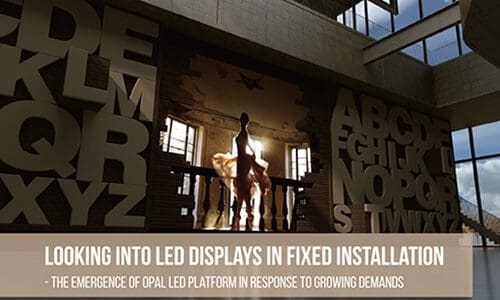 Fixed installation LED displays are considered an essential factor in the design of many new buildings. However, consideration for LED installation is often made after building construction. This can make it difficult to perfectly match the size of the LED display with the structure.
In this new download, "Looking into LED Displays in Fixed Installation," discusses market trends and challenges faced in fixed installation. Topics include:
Size and costs
Product precision
Higher contrast standards
Energy saving and safety-related issues
Also, discover emerging technologies that address many of the challenges of fixed installation LED. Get your free copy today.