Get the Latest on Indoor Display Evolution
The LED display industry is constantly evolving, and with this continued development, LED displays are becoming viable options for more and more types of applications. From outdoor to indoor… from 2D to 3D, and now even to XR.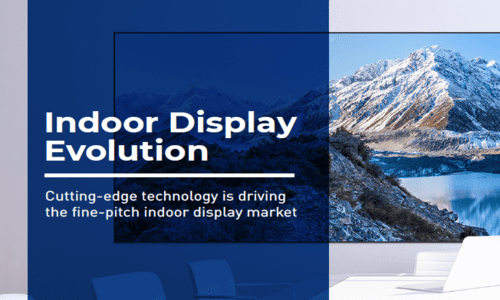 The rise of fine-pitch has greatly increased the prevalence of LED in indoor applications. The fact that they can display a seamless picture, with no border or size restrictions has contributed to this ongoing growth.
This new Indoor Display Evolution guide provides insights into the market opportunity for integrators, including:
The size of the market opportunity
Challenges such as control equipment compatibility
Variety of LED lamp beads and driver chips
Solutions to ensure success with LED displays
Download your copy today to learn more about the potential applications of fine-pitch LED solutions.
Sponsored by: