How to Maximize the Value of Large Outdoor Screens
See how the latest trends in digital signage are taking the market by storm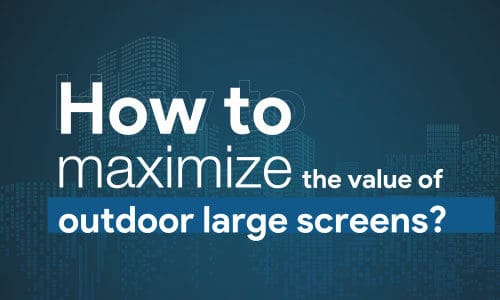 Called the "fifth media", digital signage has been in the field of outdoor signage for many years. With the enhancement of innovations around this technology, outdoor advertising LED displays have experienced explosive growth. In a recent study by Persistence Market Research, the market share of global outdoor fixed-installation LED display market will reach $15.7 billion by 2021.
In this new whitepaper, you will learn how to maximize the value of your large outdoor displays. Readers will walk anyway with the understanding of:
Outdoor 3D naked-eye LED screen
Outdoor small pixel pitch screen
How to choose proper outdoor fixed LED screens
Download your copy now to learn how adding digital signage to your offerings can benefit your business.