How to Select the Right PTZ Camera for Live Streaming Events: 5 Things You Need to Consider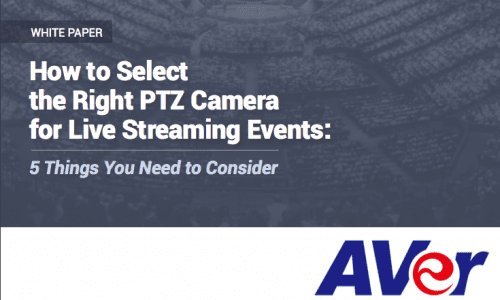 Live video streaming is becoming increasingly popular across all industries and is opening up a great window of opportunity for integrators. But, with that opportunity comes risk of more things that can go wrong and more responsibility for integrators to need to understand the accompanying technology.
One of the key questions in this fast-growing market-space is how to select the right Pan-Tilt-Zoom (PTZ) camera. Download our free whitepaper and receive insights to make the right choice for your next PTZ video camera to ensure incredible live events.
In this white paper you will learn:
Video technologies today
The rise of live streaming
5 things to consider when selecting a new PTZ camera