Managed Switches – A Piece of the AV Puzzle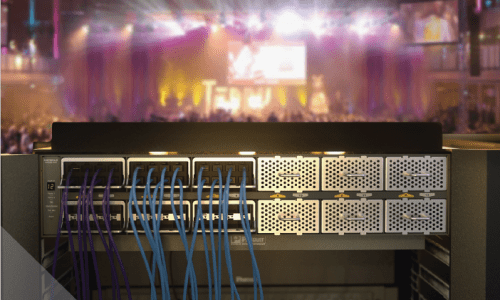 As networked AV becomes increasingly important in the market, integrators have an opportunity to expand their portfolios. One piece of that opportunity is managed switches, which should be one of the pivotal components to bridging the gap to bring IT products into AV systems.
With input from the SDVoE Alliance and NETGEAR, our new resource, "Managed Switches – A Piece of the Puzzle," details what you need to know about networked AV, SDVOE and how managed switches fit into the growing marketplace including:
How SDVoE allows for greater value with AV applications
How IT Products can improve AV installs
Why Managed Switches present a growth opportunity for integrators
How to transition to AV over IP
Download your copy today and gain a better understanding of how managed switches fit into this changing industry.