Meeting Room Audio Special Report
Exclusive research into the growth opportunity for meeting room audio for integrators. Get details on customers' budgeting practices by organization size as well as the key decision makers (who really holds the budget).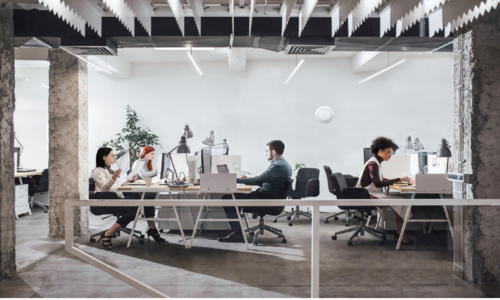 A more communicative work environment requires more sophisticated and higher quality audio systems, and the manufacturing community is providing integrators a range of solutions to meet corporate customers' demands. These collaboration products have hit the market at the perfect time. Not only are offices much different than in years past, but telecommuting is also impacting
how coworkers interact.
The changing face of the workforce is fueling the growth of collaboration technology. More than one-third of the American workforce (35 percent) is now Millennials, according to Pew. Using data from the U.S. Census Bureau, Pew says that as of 2017, 56 million Millennials are working or looking for work. Gen Xers, which account for about 53 million workers, make up approximately another third of the workforce, while Baby Boomers comprise another quarter (41 million) of the labor pool.
Collaboration is now an essential means of communication between workers, and for integrators more good news is that while customers can have an audio-based collaboration system, they can't really implement video-only collaboration. So from there, the conversation can also move on to evaluating benefits of both fixed and portable systems that can be deployed in multiple rooms.
Looking specifically at the collaboration product market, another research company — Futuresource Consulting — released a study in May 2018 that finds collaboration solutions are growing in importance in commercial environments. We recently surveyed our Commercial Integrator readers to find out how you view the opportunity for meeting room audio products. Regardless of
whether someone evaluates the many research studies that examine today's workforce or if someone simply uses anecdotal evidence: The collaboration market is poised for long-term growth.
Download our "Meeting Room Audio Special Report" for more data and insights into how the growing collaboration market can help grow your business.