New Case Study: Building a Marketing Engine To Help Drive Sales
Level 3 Audiovisual partners with One Firefly to drive online growth with innovative marketing solutions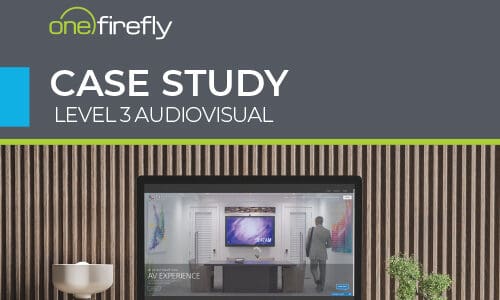 For a leading integrator like Level 3 Audiovisual (L3AV), delivering incredible commercial AV systems comes naturally but building a marketing engine is a bit harder. This engaging case study explores the transformative results of L3AV's partnership with One Firefly, a leader in innovative marketing solutions.
What began as a website overhaul quickly became a full-service marketing relationship that brought all activities under one roof. This case study outlines all aspects of One Firefly's comprehensive digital content strategy, exploring…
Monthly content marketing to drive organic traffic
Increasing customer engagement on social-media platforms
Lead Concierge, a manned live-chat service
A new custom website that drives quality leads
Learn exactly how One Firefly empowered L3AV to effectively communicate with the right potential clients and leading market influencers.
Download the case study now!