Taking Healthcare Technology in a New Direction
Austin, Texas-based medical lab MedtoMarket will bring medical device companies, physicians and entrepreneurs under one roof in an effort to transform the community. MedtoMarket is a new approach to introducing medical technology and techniques to the marketplace in a 32,000-square-foot custom facility.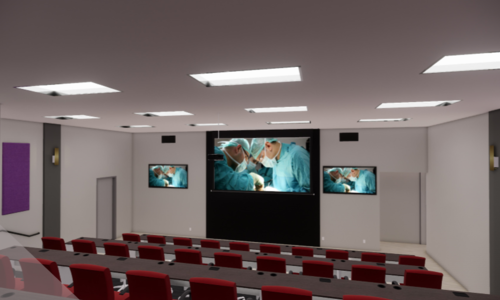 Discover how the latest collaboration and AV technologies are helping medical professionals better visualize, practice and perfect new procedures and new devices. MedtoMarket is introducing a new approach to medical technology in a 32,000-square-foot facility in Austin, Texas.
Under the MedtoMarket model, large medical device companies train physicians on their new products, while entrepreneurs mull over whether to invest in what could become the next big thing in the field. Our new report "Taking Healthcare Technology in Innovative New Directions" details the new facility, its Crestron Pixel Perfect Technology and why it is described as the "WeWork of medicine".
Get your copy today and learn how the latest technologies are enhancing medical training.