The Immersive Audio Opportunity for Integrators
Moving beyond commercial cinemas to liven up concert events, plus museum exhibits and theme parks, immersive audio is engulfing a wider range of the consumer public.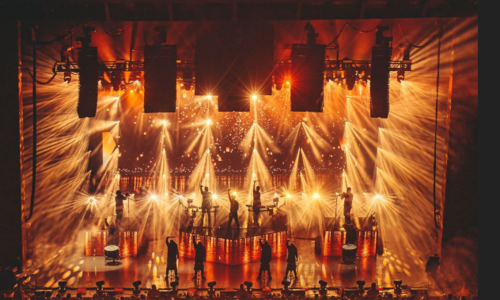 Several years ago object-based sound or more simply, immersive audio, revolutionized the way movie fans experienced movies at their local cinemas. More surround-sound channels, more effects coming from above, and a different way of mixing audio soundtracks created all-encompassing aural riches for those who screened movies featuring Dolby Atmos.
After establishing the concept on the commercial level, Dolby Labs aggressively took its advanced Atmos immersive-audio format to the residential market to make it the go-to solution for state-of-the-art home theater sound in the world of home theater. DTS soon followed with its DTS:X format.
Now, after embracing the efforts of companies like Dolby and DTS, and the access to immersive audio in cinemas and in the home, discerning consumers are expecting the same kind of audio experience in other areas of entertainment. And fortunately the rest of the audio world is catching up quickly to meet the public's demand.
The next logical landing spot for immersive sound is live concerts. Hearing popular bands in ways that more closely represent the audio precision and impact of their studio recordings is another way to bring fans closer to their favorite artists. These new surround-sound technologies are also appealing to museums, theme parks, and other similar venues to add another dimension to
rides, exhibits and other experiences.
Several audio manufacturers are helping commercial and pro audio integrators bring these technologies to live music, museums, theme parks and other venues; CI talked to Astro Spatial Audio, Martin Audio, Meyer Sound and L-Acoustics about the current trend. Through the development of proprietary processing technologies, software and hardware, these companies, along with a growing list of manufacturers are transporting immersive audio to environments far beyond commercial cinema and home theater.
Our new guide "The Immersive Audio Opportunity for Integrators" outlines the business opportunity for integrators to design and install high-end audio solutions.