Video Walls: Special Report
According to our recent survey, video walls present a growing revenue opportunity for integrators. They are no longer the purview of retail and entertainment venues but are seeing increased adoption in education, healthcare and other verticals.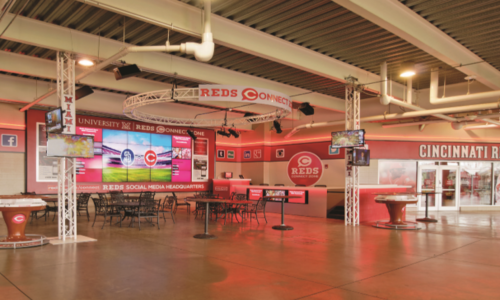 A CI Research survey of integrators and AV consultants reveals that demand for video walls by corporate customers has risen sharply over the past couple of years. They're putting video wall solutions in office lobbies, board rooms, executive briefing centers and customer experience centers.
Our new report "Video Walls: Special Report" paints a picture of growing revenue opportunities and identifies specific markets and applications where integrators can profit. It details:
Vertical market interest in video walls, including some surprises
Customer goals for using video walls
Technical specs for successful deployment
Opportunities for managed services
Download your copy today to gain insight into how you can grow your integration business with video wall projects.