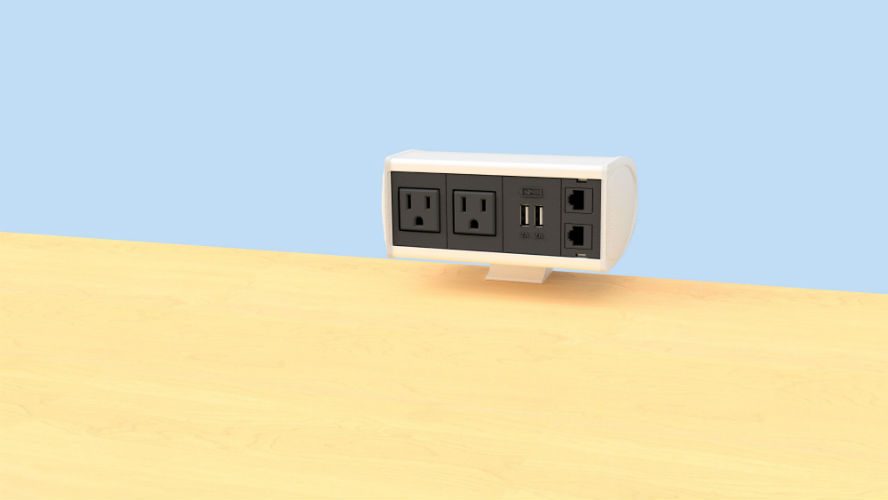 FSR Symphony table boxes
The new FSR Symphony table boxes were designed with the contract furniture market in mind. Gently curved shapes allow for large cable to bulkhead AV connections, while remaining faithful to the aesthetics that interior designers demand. They come in 12 color combinations and include a choice of full insert AC outlets, USB charging ports, and low-voltage openings. The Symphony Line is available as a clamp-on or mounted in the table with frame and cover, or mounted under a table, shelf or chair.
FSR also modernized the look of some of its table boxes and launched extra-large versions of some wall boxes.
Return To:
5 Huddle Room and AV Furniture Highlights from InfoComm 2018 That'll Make Your Corporate Clients Happy