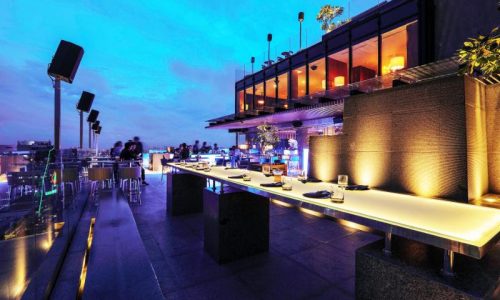 How it should have gone…
Audio should always be safely up and out of the way (unlike the unprofessional "solution" in the last slide)… yet, impactful.
The SOHY Saigon Sky Lounge in Vietnam decided to raise the bar by…raising the speakers.
The entertainment bar and dining venue is perched atop downtown Saigon's Centec Tower and features Fulcrum Acoustic's compact loudspeakers with WR enclosures. They can withstand the city's notorious rain season — and look elegant and appropriate, too.
Return To:
Restaurant AV Fails That Will Take Away Your Appetite