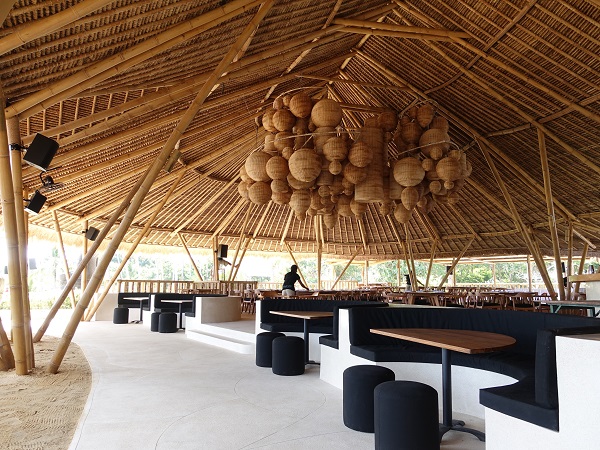 How it should have gone…
In all seriousness, the previous slide's chains around the speaker is probably the result of previous theft at the venue. While it isn't the installer's fault that people like to steal expensive audio products, the look of an install has to be kept in mind, lest it look messy and unprofessional.
Finn's Beach Club in Bali pulls off a striking balance: the speakers are up and out of the way in order to let the integrity of the architecture shine.
Located on prime beach-front real estate, the establishment features a relaxed open floor plan and a new multi-zone audio system from Yamaha.
Return To:
Restaurant AV Fails That Will Take Away Your Appetite