Platinum Tools Features Waterproof RJ45 Coupler System at InfoComm 2019
Platinum Tools RJ45 coupler in wireless towers, security systems, entertainment venues, manufacturing, LED lighting, emergency communications and marinas.
Leave a Comment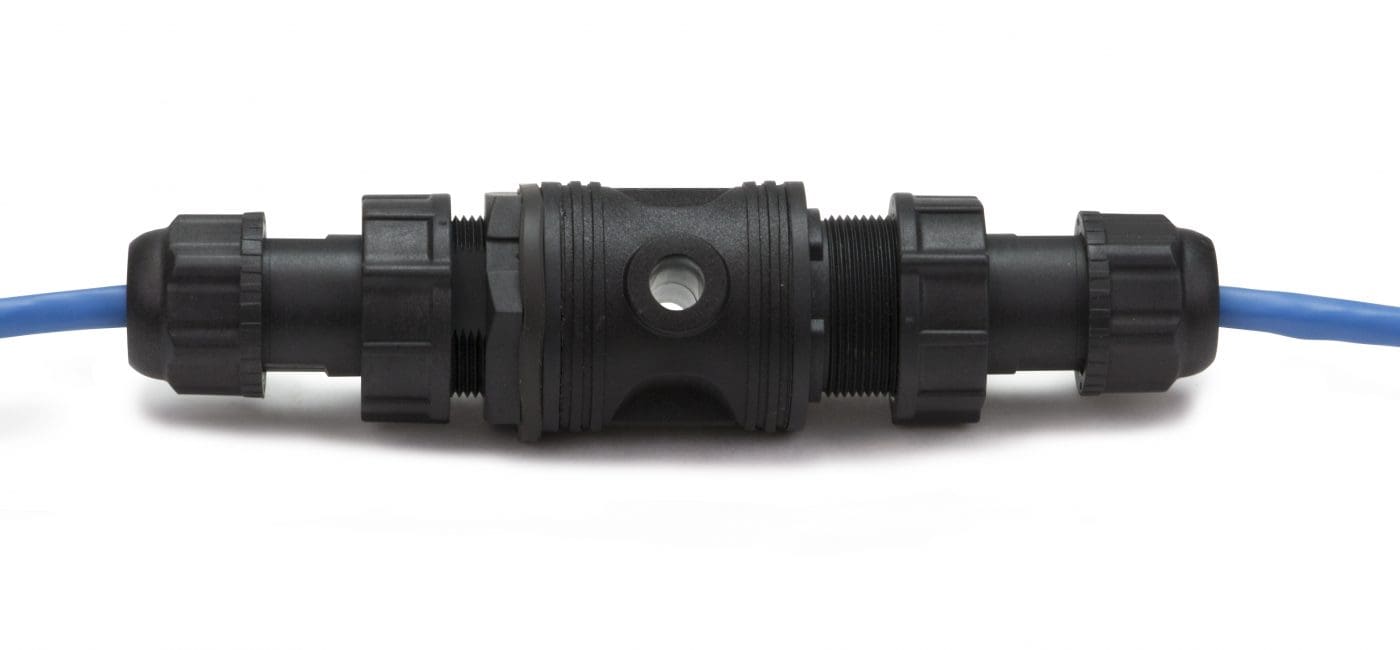 Platinum Tools featured its waterproof RJ45 coupler system (part numbers 740C and 741C) during InfoComm 2019 in Orlando, Fla., last month.
The new waterproof RJ45 coupler system is now available with MSRPs of $30 for the 740C and $26.65 for the 741C.
"There are those installs where your Ethernet connections will need ruggedized protection due to exposure to water, dust, corrosion, harsh elements, and vibration," said Platinum Tools, LLC product manager John Phillips in the company announcement.
"An easy and simple solution is Platinum Tools' waterproof RJ45 coupler system, rated to IP67 to meet those harsh environmental conditions commonly found in outdoor and indoor installs, such as wireless towers, security systems, outdoor entertainment venues, industrial manufacturing, LED lighting, emergency communications, marinas, and more," he said.
Features and technical specifications of the Platinum Tools waterproof RJ45 coupler system include:
IP67 waterproof and dustproof
Easy and quick to install
Shock and vibration resistant
Works with RJ45 (8P8C) connectors
For UTP and STP applications
Category Range: Cat5e and Cat6
Screw mating system assures secure connection
Temperature range: -20 degrees C to +80 degrees C
Housing material: Black nylon
RoHS compliant
RJ45 Coupler:
Contact material: Gold plated 50μ over copper alloy
Thread size: 13/16-inch – 28UN
Max panel thickness: 4.0mm / 0.157 inch
Cycle life: 1,000 insertions
Current rating: 1 amp
Voltage rating: 48v
Recommended panel cut (for truncated circle): 19.4 mm – 20.8 mm (0.760in. – 0.815in.)
RJ45 Housing:
Cable diameter range: 5.5-7.0mm / 0.216in. – 0.276in.
The RJ45 waterproof coupler system was just one of myriad products Platinum Tools rolled out in Orlando at InfoComm 2019. Visitors to the Platinum Tools InfoComm 2019 booth also saw the new EZ-RJ12/11 Die for the EXO crimp frame that Platinum Tools says is now available as part of its many live demonstrations in the booth.
For additional pricing and more information on Platinum Tools and its complete product line, visit www.platinumtools.com, call (800) 749-5783 or email info@platinumtools.com.