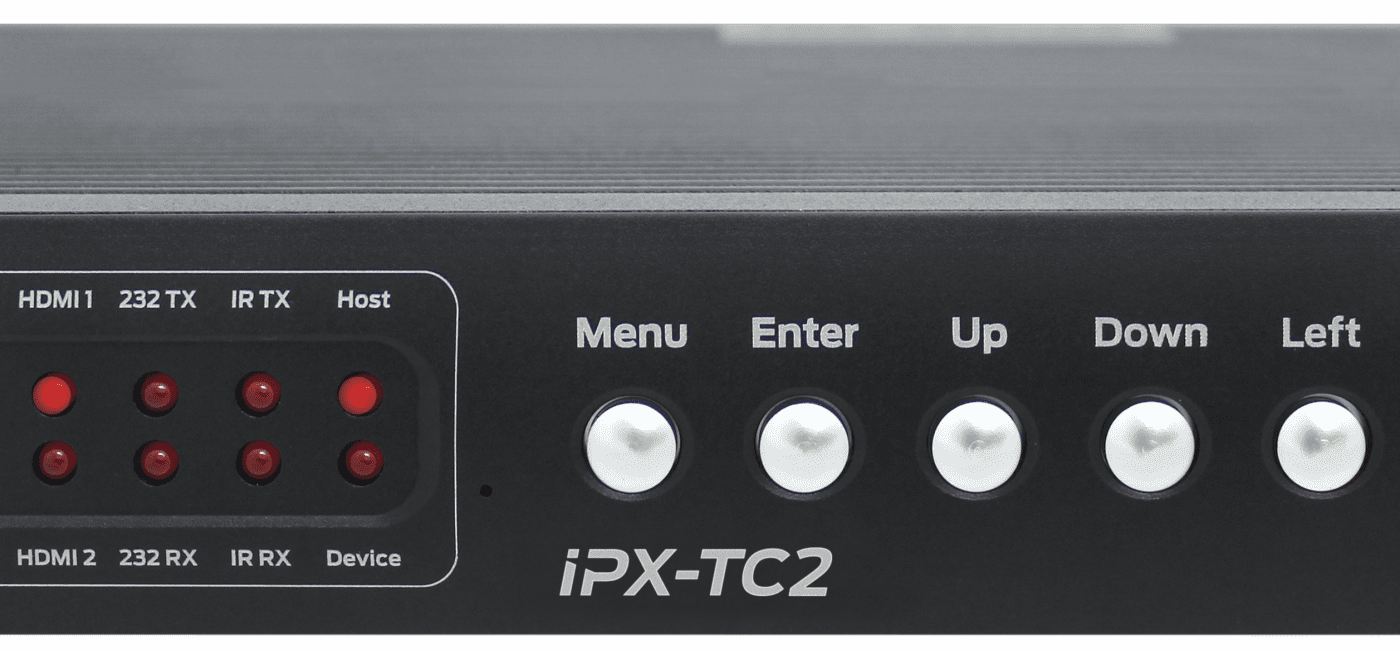 Aurora Multimedia's IPX-TC2 provides one of the most advanced IP Streaming solutions on the market utilizing Aurora's IPBaseT technology, which synergizes various IP/AV standards to work together as one, according to the company.
More from Aurora:
IPX-TC2 supports windowing/multiviewer (up to 16), scaling and 16×15 videowall along with HDMI 2.0 4K60 4:4:4. It is the industry's first 4K2K transceiver with zero compression and latency based on BlueRiver NT™ platform. Using a transmitter (encoder) and receiver (decoder), respectively, used to be the standard – until now. The IPX-TC2 can be set up as either one to make installation, inventory, and troubleshooting easier.
Another industry first is the option slot to add other IP capabilities, like ExtremeUSB® (USB 2.0 over IP) or Dante® audio, for a more complete, distributed system.
Return To:
AV-over-IP No Longer Taboo, Acceptance Emerges at InfoComm 2017