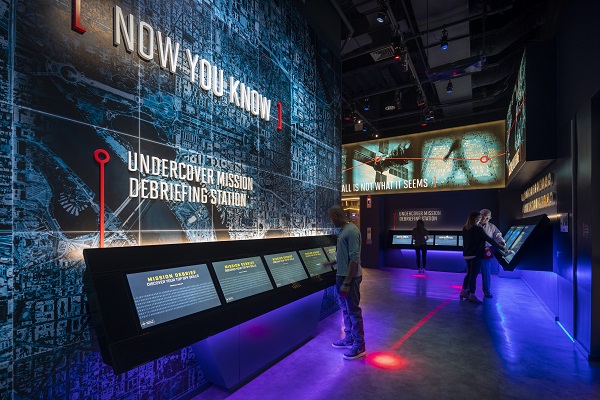 Electrosonic — New Spy Museum
Electrosonic, CI's 2014 Integrator of the Year, fused architecture, storytelling and technology to take visitors on an undercover mission where they test their skills and experience what it takes to be a successful spy.
Electrosonic's approach was "to blend spy technology with AV technology to create an experiential introduction to spycraft."
"In this project, technology was particularly relevant and important because successful espionage also depends on effective technology," according to Electrosonic staffers. Interactive technology is key to success as visitors take on missions where they are under constant surveillance. A brief interrogation determines the visitor's mission, cover identity and level of expertise.
The information is used to personalize their spy profile, which is stored on an interactive lanyard.
Return To:
These are Some of the Most Impressive AV Projects: Meet the 2020 Integration Award Winners