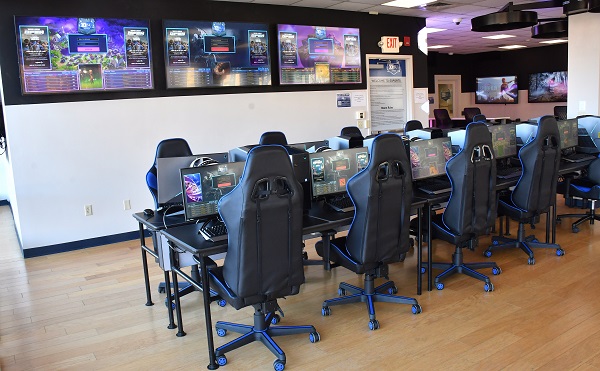 Adtech Systems — Central Connecticut State University
Connecticut's oldest publicly-funded university, Central Connecticut State, provides nearly 12,000 students with education in liberal arts and sciences. But when the school learned of students who were dragging desktop computers across campus to play in other rooms, it decided to transform a disused space into an Esports center that would bring students together. Adtech Systems joined forces with the school to make it happen.
Sparked by the booming interest in gaming among its student body and growth of the eSports industry, CCSU set out to build a premier eSports facility on its campus within just four months.
With most of the campus already standardized on Crestron solutions, Crestron DM NVX AV over IP technology was the go-to choice to power the new space.
Crestron DigitalMedia technology is also installed in a variety of event spaces and specialized facilities throughout the university, including the newly renovated Marillac Auditorium which can seat more than 500 guests and easily transform from a traditional style auditorium into a large interactive learning venue.
Return To:
These are Some of the Most Impressive AV Projects: Meet the 2020 Integration Award Winners