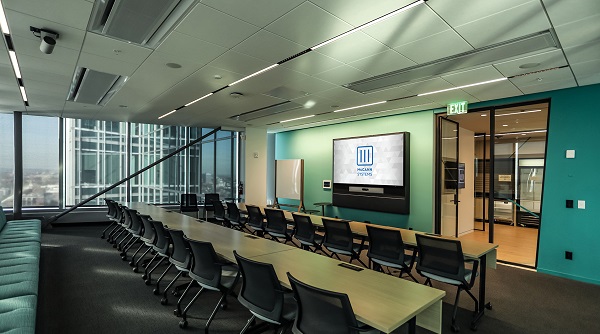 McCann Systems — 145 Broadway, Kendall Square Tech Headquarters
In order to provide a welcome experience for the 2,000 employees and visitors, Akamai required an AV partner that would echo these details in the integration of the unified communication systems. The company chose McCann Systems to help them in their AV journey.
In addition to building, installing, and commissioning the audiovisual systems, McCann Systems offered on-site managed services. The conference room technology and digital signage was designed through a partnership between ACT Associates and the AV team at 145 Broadway, with help from McCann Systems.
This is the largest single audiovisual integration project in McCann Systems' history, both in terms of square footage and total project value. At over seven million dollars and 25 miles of cabling, the amount of design time, materials, and pure logistics involved in the integration is staggering.
Return To:
These are Some of the Most Impressive AV Projects: Meet the 2020 Integration Award Winners