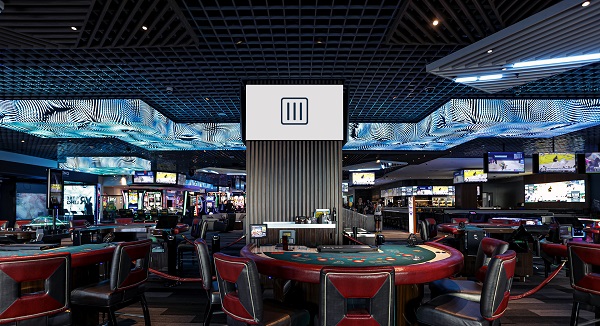 McCann Systems — Linq hotel + Experience
DATALAND features over 160 displays and several thousand square feet of Unilumin LED and showcases designs by media artist Refik Anadol.
This unique digital experience actively collects data by measuring guests' locations and actions, converts this data to flowing, beautiful images, and outputs onto a digital canvas for said guest to interact with.
Caesars has been trusting McCann Systems to design and deliver technologically advanced sportsbooks for years now. In this case, Caesars Entertainment's goal was to design a space and experience that catered to a new generation of casino-goers.
Virtual reality, hologram gaming, esports, interactive multi-stage entertainment, arcade games, the Pulse Arena, rentable Fan Caves and social media integration are all featured in the LINQ.
Return To:
These are Some of the Most Impressive AV Projects: Meet the 2020 Integration Award Winners