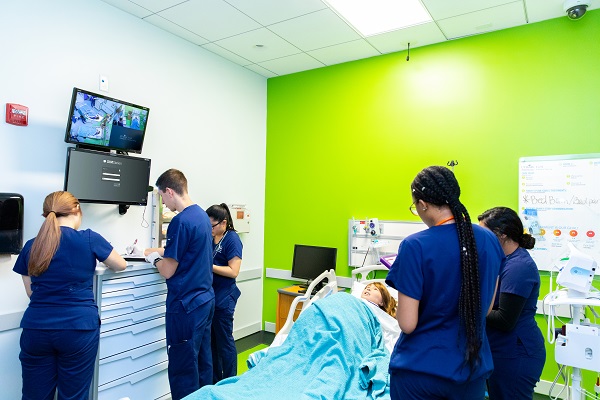 Level 3 Audiovisual — University of Texas Health – Cizik School of Nursing Simulation Center
Since its founding in 1972, the Cizik School of Nursing at UT Health in Houston has prided itself on helping high-achieving nursing students learn, discover, and practice. They recently teamed with Level 3 Audiovisual to complete the largest simulation center within the UT Health network, as well as the integration firm's largest simulation project.
The new health simulation center has a total of 70 cameras and over 120 audio devices networked across 5 control stations, 14 OSCE exam rooms, 16 simulation training rooms, 4 dedicated debriefing spaces, and 1 debriefing station located in the director's office.
Many healthcare simulation projects require a software vendor, an AV vendor, a simulation consultant, and even an IT vendor. But UT wanted a single technology vendor who specializes in simulation to provide a complete solution.
Each simulation room and OSCE is fitted with two PTZ cameras and one fixed zoom camera. All simulation rooms are equipped with a hidden PC driving a media screen displaying information and lab results crucial to the simulation.
Return To:
These are Some of the Most Impressive AV Projects: Meet the 2020 Integration Award Winners