AV News to Know July 22: Products, Projects and People in New Places
Here's a closer look at some of the AV news this week that include new Sound Devices products, a new SDVoE Alliance member, promotions and more.
Leave a Comment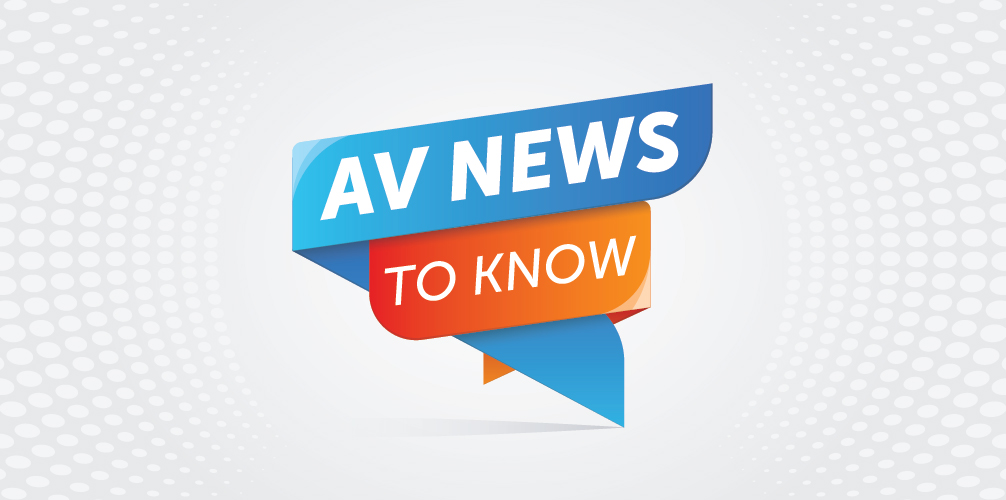 New Products
Sound Devices Unveils A20-RX Wireless Receiver With SpectraBand Technology
Reedsburg, Wisc.-based Sound Devices announced the shipping of the A20-RX. Per the company, it is a two channel, true diversity receiver with industry-exclusive SpectraBand technology. SpectraBand gives the A20-RX receiver and A20-Mini transmitter an expansive tuning range: 470 MHz – 1525 MHz. The A20-RX also features high-discrimination front end filtering for better performance in noisy RF environments. Moreover, it has Frequency AutoAssign for faster setup.
Upgrade Program
The receiver is compatible with both A20-Mini and A10-TX transmitters. Sound professionals with the previous model, A10-RX, can upgrade the hardware of their receivers to the A20-RX for $995. Or they can go for a reduced price of $750 if they purchased their A10-RX within the last 12 months or an A20-Mini since June 1, 2022. The upgrade program lasts until the end of 2022.
"As wireless spectrum becomes increasingly crowded, sound professionals need flexibility when it comes to tuning range. The A20-RX is the first receiver on the market that can tune not only in common UHF TV bands around 470 – 608 MHz, but far above that," said Gary Trenda, RF applications engineer at Sound Devices. "We're excited to offer the A20-RX and an upgrade path for our A10-RX customers."
Features of A20-RX
SpectraBand eliminates the need for purchasing different wireless receivers dedicated to specific frequency bands, the company adds. In the U.S., the A20-RX can tune to the 600 MHz guard band (614-616 MHz), 600 MHz duplex gap (653-663 MHz), 900 MHz ISM Band (902-928MHz), 900 MHz STL Band (941.5-960 MHz), and, with the appropriate license, the 1.5 GHz AFTRCC band (1435-1525 MHz). This is in addition to the core USA UHF TV band from 470-608 MHz that's commonly available. Overall, this totals approximately 285 MHz of available spectrum.
The A20-RX is the second product in Sound Devices' first wireless product line. The first product, the A20-Mini transmitter, is receiving a free firmware upgrade to enable SpectraBand when used with the A20-RX. The A20-RX is also compatible with all tuning ranges of the full-size A10-TX and is SuperSlot compatible with an SL-2 SuperSlot Wireless Module and 8-Series mixer-recorder.
Two other notable features of the A20-RX are its front-end filtering and Frequency AutoAssign. While tracking filters are common in wireless receivers, the A20-RX uses superior low-loss, brick-wall SAW filters to deliver excellent performance in noisy RF environments. These built-in filters also provide excellent immunity from nearby IFB or camera hop transmitters without the need for external filters or extra cabling.
The AutoAssign feature scans a user-designated tuning band and selects available frequencies for the A20-RX's two channels. This feature is designed to make frequency selection and setting quick and easy.
Per a statement, the release of the A20-RX coincides with supporting firmware for the A20-Mini, A10-TX, 8-Series, SD-Utility and A20-Remote.
Audiovisual Projects
When Advanced Medical Transport (AMT) wanted to build a new simulation and training center at its Peoria-based headquarters, the provider of emergency and scheduled ambulance services in Central and Western Illinois selected Pearl Technology to provide the new state-of-the-art facilities audiovisual components. Pearl Technology, a custom audiovisual integration technology and services company, realized it needed miniature and flexible cameras for operation. Thus, it selected the CV630-IP PTZ and CV503 Miniature Full-HD cameras from Marshall Electronics. Marshall is of course, the Torrance, Calif.-based manufacturer of broadcast and pro AV cameras and equipment.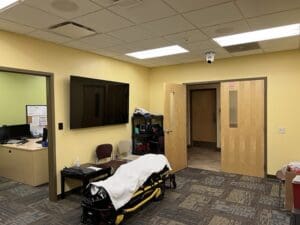 AMT's new training facility features some of the most advanced simulation technology. This provides instructors, EMTs and trainees the opportunity to develop and practice physical skills, critical thinking, decision-making, collaboration and communication in a safe yet realistic environment.
The new facility also allows for the dedicated recording and playback of all audio and video and can also stream the simulations in a live environment. The space features four spaces. All rooms now have Marshall cameras, hidden microphones to capture room audio and in-ceiling speakers to allow for paging from the control room back into the small simulation room.
Choosing the Right Setup
For Jeremy Caldera, senior vice president, Audiovisual Solutions, Pearl Technology, the decision to go with Marshall was based on previous experience. "I selected Marshall because I've done other medical simulation facilities over the years using their cameras and the results have been great. The Marshall cameras have always exceeded our expectations with crisp, clear pictures," says Caldera. "I'm a big fan of their products. The versatility of the miniature and PTZ cameras allows me to have a lot of flexibility in the space. The ability to have multiple control stations with multiple Marshall PTZ controllers helps as well."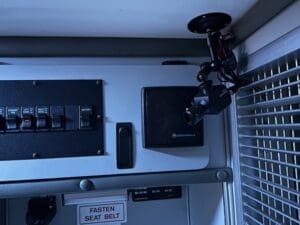 The new training center includes four simulation areas (three rooms and an ambulance simulation space). It also has one main control room with transmission of audio and video to two remote spaces. Two smaller simulation rooms each have one CV630-IP PTZ camera mounted in the far corner of the room. Thus, it is not obtrusive to the environment. These two rooms also have one CV503 fixed ceiling camera respectively.
Capturing all Angles
The facilities' larger simulation room features two CV630-IP PTZ cameras to capture detailed images from different angles. The room has a 75-inch flat panel display mounted on the wall showing video from the CV630-IP cameras throughout the simulation space. The ambulance simulation area includes two CV503's mounted in the far corners of the ambulance. This provides the ability to capture the interior of the emergency services vehicle.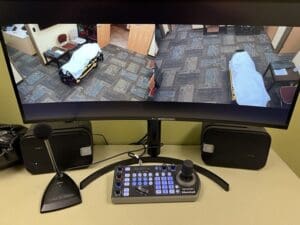 In addition to the simulation rooms, Pearl Technology created a control room with three workstations. Each workstation includes a Marshall VS-PTC-IP PTZ camera controller allowing for remote operation from the CV630-IP PTZ in each respective room. The VS-PTC-IP camera controller is designed to operate seamlessly across multiple camera protocols on a single network.
"I have been very pleased with the versatility of the Marshall cameras and how easily they integrate into the most basic or advanced systems designs," adds Caldera. "The quality of the image produced by these cameras at their price point is very impressive. Marshall is always great to work with."
People and Places
Prodrive Technologies Joins SDVoE Alliance as an Adopting Member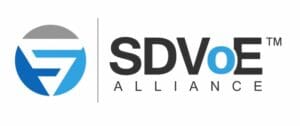 The SDVoE Alliance, Canada-based nonprofit consortium of technology providers collaborating to standardize the adoption of Ethernet to transport AV signals in professional AV environments, announced Prodrive Technologies from Eindhoven, The Netherlands, has joined the SDVoE Alliance as an adopting member.
Founded in 1993, Prodrive Technologies is a 2,000 FTE-sized company. It designs and manufactures high-tech electronics, software, and mechatronic products and systems. Per a statement, Prodrive has six dedicated technology programs and three highly automated manufacturing sites globally.
In close cooperation with customers, it develops and delivers a wide range of high-tech products, systems and solutions for different markets. Moreover, Prodrive has been active for many years in the audio/video distribution domain. Within the Embedded Computing Systems Technology Program, Prodrive serves both customized and off-the-shelf products to market leading medical OEMs for over 20 years.
Benefits of SDVoE Adoption
Justin Kennington, president of the SDVoE Alliance speaks on the new development. He says, "We are pleased to welcome Prodrive Technologies to the SDVoE Ecosystem. The medical space is growing fast and SDVoE is a perfect fit where low-latency and high quality are demanded. It's exciting to see SDVoE being integrated into the Prodrive AVIDIS platform to tackle this market's unique challenges."
Marco Rietveld, global sales manager of Prodrive Technologies mentions, "We see a growing request for standardization of video-over-IP solutions in the medical domain and SDVoE was already on our shortlist for quite a while. Our proprietary low latency audio/video distribution solution over IP (called AVIDIS) product portfolio can be expanded with SDVoE Ecosystem. Our portfolio ranges from encoders and decoders to frame grabbers and complete image processing systems (X86/ARM/GPU based)."
Rietveld notes that through further standardization, it offers the flexibility such that our customers can attach any SDVoE-enabled, third-party equipment. "The growing ecosystem shows that SDVoE is a viable standard, hence Prodrive Technologies has decided to join the SDVoE Alliance. We are currently developing our first products with SDVoE integrated," he proclaims.
Need for SDVoE Technology
In recent years, SDVoE says, industry demands for remote data collection and real-time content management have dramatically increased AV-over-IP applications. AV-over-IP technology supports high-quality audio/video transmission over long distances without latency. This makes it ideal for content streaming applications. All AV distribution and processing applications that demand zero-latency and uncompromised video can benefit from SDVoE technology. Per the organization, it provides an end-to-end hardware and software platform for AV extension, switching, processing and control through advanced chipset technology, common control APIs, and interoperability.
SDVoE says it bases network architectures on off-the-shelf Ethernet switches. Thus, it offers substantial cost savings and greater system flexibility and scalability over traditional approaches. These include point-to-point extension and circuit-based AV matrix switching.
Signal Marketing Receives Samurai Award from Audio-Technica
Audio-Technica, Japan-based innovator in transducer technology for 60 years, has recognized Salt Lake City-based firm Signal Marketing with its Samurai Award for the 2021-2022 fiscal year. The award is for representing Audio-Technica in the U.S. Rocky Mountain States territory.
Audio-Technica held the awards ceremony to honor its dedicated force of manufacturer's representatives during InfoComm on June 7, 2022, in Las Vegas. Signal Marketing was congratulated for outstanding sales performance. They were also bestowed with Audio-Technica's beloved Samurai doll. Signal Marketing rep principal Steve Trump accepted the award, which was presented by Reid Peterson, Audio-Technica U.S. executive director, system solutions and Greg Shade, Audio-Technica U.S.Territory sales manager, system solutions.
Peterson adds, "We are proud to honor Signal Marketing with our Samurai Award. Signal Marketing is a true industry leader, and their team has distinguished themselves with strong sales and a high level of service and support for Audio-Technica in the Rocky Mountain region. We are proud of their performance over the last year, along with the relationships that they continue to foster and their expertise surrounding the A-T product line."
INFiLED Appoints Crystal Wu as Inside Support for Growing US Sales Team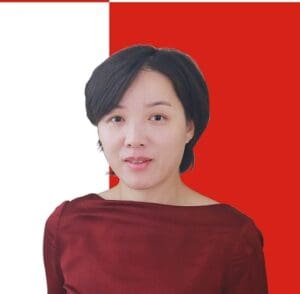 INFiLED, Shenzen-based provider of LED displays, has hired Crystal Wu to support the growing U.S. Sales Team. According to the company, Wu holds over 15 years in the LED display industry under her belt. She thus has a combined experience in sales, marketing, customer service and project management in both the rental and fixed install markets. Per a statement, Wu is passionate about working closely with customers and understanding their needs. She also works to develop the appropriate solutions for their projects, especially those that are time sensitive.
"We're very lucky to have Crystal on our team. She's a seasoned LED pro with a track record of successful projects. Our sales team is growing rapidly, and Crystal will be an asset to both the team and our customers focused on rental/staging and system integration projects," states vice president/general manager, Henry Ambrose.
Wu also enthuses about her new appointment. She states, "I am excited to be part of a team that is working with global clients but require local service. I look forward to helping INFiLED's customers through the process of product selection and project management. I'm passionate about taking the clients big picture ideas and delivering a spectacular customer experience."
If you enjoyed this article and want to receive more valuable industry content like this, click here to sign up for our digital newsletters!