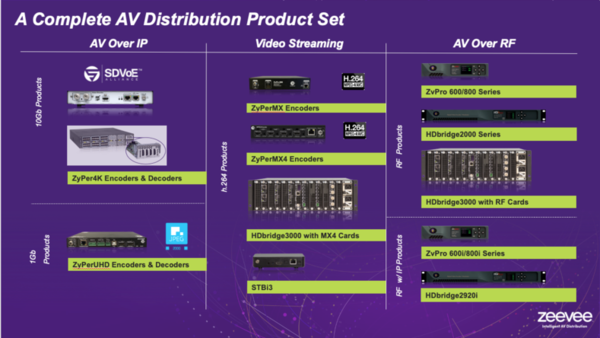 ZeeVee — AV over IP products
ZeeVee is a manufacturer of intelligent AV distribution hardware and software that enables organizations of all sizes to deliver video and audio across IP Networks and COAX/RF infrastructure effectively and efficiently for 13 years and counting.
Customers include Capital One, Saudi Aramco, NFL, CommVault, VICE Media, The Quadram Institute, Norwegian University of Science and Technology (NTNU), and Facebook. ZeeVee is an SDVoE founder.
Return To:
One Product to See from Every Virtual Booth at InfoComm Connected 2020