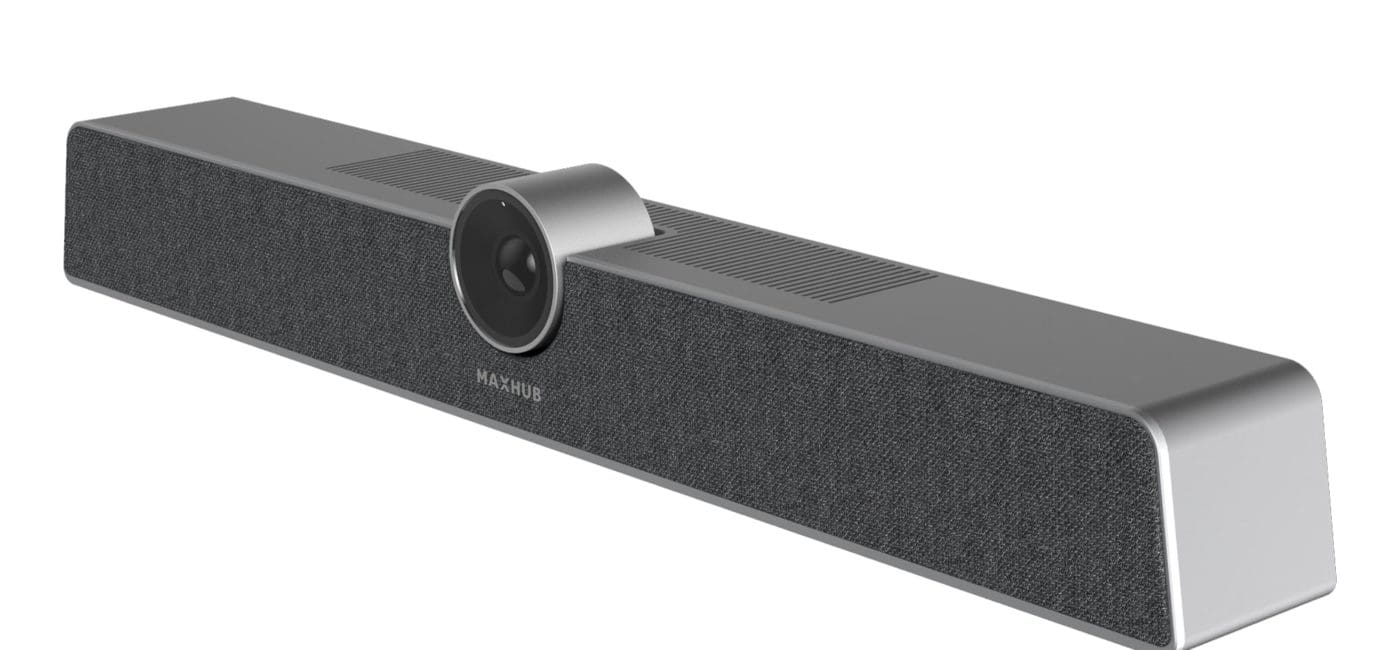 MAXHUB – UC S10 Soundbar
MAXHUB, a provider of collaborative communication and interactive class delivery solutions, is introducing the UC S10 Conference Bar with Camera. Featuring superior image quality and crystal clear audio performance combined with the integrated Android OS that makes connection to the remote site effortless, the UC S10 facilitates easy setup and operation—removing every barrier to successful meetings.
As a meeting communication hub, the MAXHUB UC S10 Conference Bar with Camera enables people to exchange ideas while easily sharing images and data, resulting in greater productivity during online meetings. The UC S10 offers 1-click wireless screen-sharing for up to four devices simultaneously. The system works with the optionally available dongle and app, and even allows screen-sharing to a TV remotely. Further, the UC S10 provides parallel Wi-Fi networking and screen-sharing with its dual Wi-Fi module design.
The UC S10 provides clear imagery to online meetings, with the help of auto-framing with intelligent face detection that tracks whoever is speaking and smoothly switches between presenters. Combined with its 5X zoom capability, a 120-degree viewing angle, and three camera position presets that enable instant meeting startup, the UC S10's 12MP (megapixel) camera provides precision optics with intelligent functions that result in stunning image quality and auto framing in huddle spaces and large conference rooms alike.
Return To:
One Product to See from Every Virtual Booth at InfoComm Connected 2020