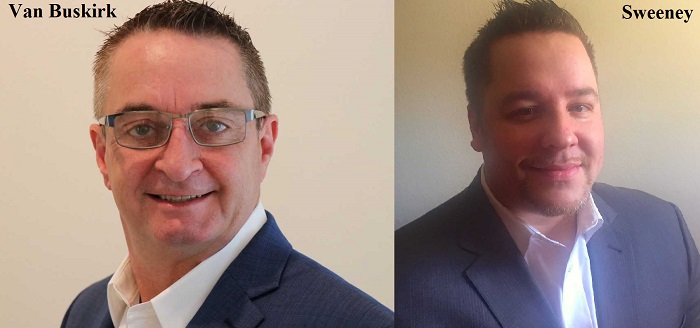 CP Communications
Live event productions company CP Communications appoints two broadcast and AV veterans to newly developed positions in alignment with the company's broader growth strategy.
Rhett Van Buskirk and Sean Sweeney join CP Communications in Senior Account Executive roles for the broadcast and commercial AV markets, respectively.
Van Buskirk brings nearly four decades of broadcast engineering expertise to his new role, including extensive experience as a freelance technical engineer and systems architect in live sports and event production.
Sweeney brings two decades of sales, management and production experience in the corporate, retail and hospitality verticals, and has held Director-level positions for international AV and event technology companies within New York City, Miami Beach, Boston, Latin America, Puerto Rico, and The Caribbean.
Return To:
People & Places: Familiar LG Face Steps Up; NEC Sales Exec; More AV News from April