TIME Awards Special Mention to Amber Solutions
TIME awarded Amber Solutions' AC Switch a special mention in its list of the Best Inventions of 2021. The list came out earlier this month.
Leave a Comment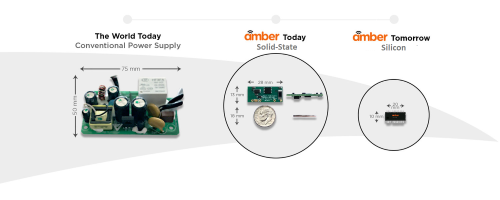 Amber Solutions has announced that TIME has awarded its AC Switch a Special Mention in its Best Inventions of 2021 list. The list came out earlier this month. Amber Solutions is dedicated to making electricity safer and smarter through solid-state technologies.
To assemble its Best Inventions of 2021 list, TIME solicited nominations across a variety of categories from its editors and global correspondents. It also used an online registration process. The publication then evaluated each contender on several key factors—namely, originality, creativity, efficacy, ambition and impact. The result is a list of 100 groundbreaking inventions that are changing how people live, work, play and think. Honored inventions include an emotional support robot for hospitalized children and an environmentally friendly dye for jeans.
System on a Chip
In awarding a Special Mention to the Amber Solutions' AC Switch, TIME's Patrick Lucas Austin noted the damage that electrical fires cause each year. He said, "Amber's digital electrical conversion system can prevent problems before they start by swapping out analog components in favor of a digital system on a chip. With no moving parts and electricity regulation handled digitally, physical wear and tear is nearly eliminated. Amber's technology can also be fitted into existing circuit breakers, detecting surges and stopping them before any damage occurs."
Amber Solutions' Founder and CEO, Thar Casey, expressed pride when learning of the Special Mention. He said, "Amber's patented digital control of electricity in solid-state architecture is ushering a global revolution in more efficient power delivery and building intelligence." Casey expressed appreciation for the recognition "by the technology community, and certainly by the editors of TIME."
IoT Connectivity
The application of the technology offers an opportunity to upgrade every electrical endpoint and electrical appliance in every building. According to Casey, "…silicon chip-based architecture with embedded intelligence and IoT connectivity [is] truly a second electrical revolution."
Amber recently released a video demonstration of one example of what its Amber Indestructible AC Switch can do. It successfully suppressed 450 inductive load surges over 15 consecutive minutes to just 260 volts each. They typically would be thousands of volts each.