Can You Guess What AV Keywords Customers Search to Find Their Next AV Experience?
What AV keywords are your customers searching for to end up with the AV experience you provide them? We examine collaboration & digital signage for answers.
Take the Quiz Now!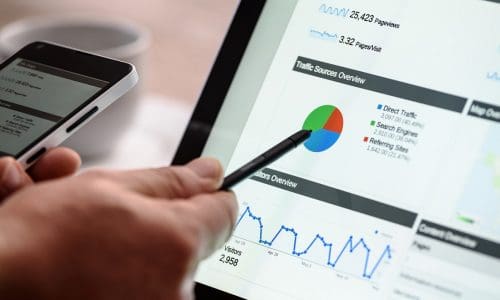 "Experiences are the core of our industry, so we really have to start thinking beyond the screen."
That assertion, made by NEC VP of strategy Rich Ventura, focuses on the concept of an AV experience that systems integrators provide for customers.
Let's face it: offering "AV experiences" sounds more relatable than "systems integration."
As we discovered in what might just be the pro AV debate of the century, not all integrators think they should use the former term.
But whether you're a fan of it or not, the idea behind its usage in the first place is that integrators have to do a better job of identifying and marketing their skills. Any business can get behind that.
Take the Quiz Below: Are You in Touch with the Right AV keywords?
The digital signage and collaboration markets have seen recent spikes in interest from end users. So let's focus on what AV keywords end users search for to find integrated solutions in those categories.
All of this information is easily accessible via search tools like Google Trends and Analytics — but we're guessing many integrators don't use them. But they really should.
Digital Signage Keywords
You don't honestly believe that most of your customers are literally searching for "digital signage solutions," do you? No, of course they're not. Instead, they're Googling terms that sound much less like industry jargon.
Related: 'Pro AV Experiences' are the Future (Not a Scary Concept Or Another AV Industry Buzzword)
You may think phrases like "digital signage players" are searched often… but there are far more popular phrases out there, and it would serve AV integrators well to know them.
See if you can suss out what digital signage clients search for in our AV keywords quiz below.
Collaboration Technology Keywords
It seems obvious, but…end users who need conferencing solutions aren't necessarily searching for "collaboration technology." Many of them aren't even searching for "video conferencing."
See what they're searching for by taking AV experience keyword quiz below.