10th Annual Integration Business Outlook Presented by CI & NSCA 01/22/2020 2:00 pm
Join us for a closer look at the findings in our 2020 State of the Industry survey and a discussion about the future of the AV and IT integration landscape.
Record Date/Time: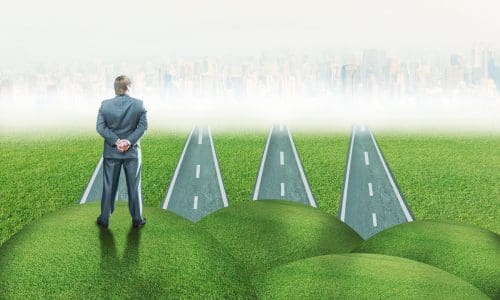 As we move into the 2020s, it's a great time to step back, assess your business and see how you're doing compared with others in the industry. You'll find out when you register for this webinar, "The 10th Annual Integration Business Outlook Presented by CI & NSCA."
You'll hear the good news and the bad news as learned from a survey of AV and IT integrators and consultants.
Some good news: More than 90% say their overall business climate is positive right now, ranging from "very good" to "good with growth slowing." Meanwhile, 52% say their firms will have grown their revenue by at least 5% by the end of 2018. Industry leaders and top integration firms expect 2020 to be another "robust" year too.
Some bad news: A majority of those surveyed (70%) earn 10% or less of their company's annual revenue via services. That's an improvement from last year's survey results but still not good in an economy that's skewing heavily toward service models. Maybe even more confounding is the fact that three-quarters of our survey respondents say there's not enough talent for them to fill open positions, but about half of them don't have internship programs or workforce development initiatives in their plans.
In short, things look good overall, with most economists predicting a solid year for the economy and only a small chance of an economic recession in the next 12 months. The hope, of course, is that companies are better prepared for the next recession—whenever it happens.
The panelists—CI editorial director Jonathan Blackwood, NSCA executive director Chuck Wilson and SVT president and CEO Josh Shanahan will tackle both the good news and the concerning findings from our survey.
Find out the state of the industry trends and how your firm measures up as the experts tackle:
The ins and outs of launching a recurring revenue side to your AV integration business.
What AV integration business leaders can do to find and keep the next generation of leadership.
How the continued influence of private equity and venture capital firms could affect the AV industry as a whole—and your business in particular.
Where cybersecurity, artificial intelligence and other emerging technologies fit into the AV landscape and why you should be looking for ways to incorporate them into your proposals.
How increased globalization will affect the profitability and viability of the AV industry.
Prepare for 2020 and learn what areas you need to improve with the knowledge you learn in this webinar.