9th Annual Integration Business Outlook Presented by CI & NSCA
NSCA's Chuck Wilson, SVT's Josh Shanahan and CI's Tom LeBlanc crunch industry survey numbers, tackle market challenges & assess the State of the Industry.
Record Date/Time: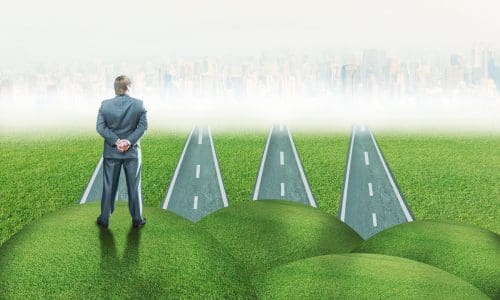 As the New Year's about to begin, it's a great time to step back, assess your business and see how you're doing compared with others in the industry. You'll find out when you register for this webinar, "The 9th Annual Integration Business Outlook Presented by CI & NSCA."
You'll hear the good news and the bad news as learned from a survey of 137 integrators and consultants.
Some good news: 94% say their overall business climate is positive right now. Meanwhile, 57% say their firms will have grown their revenue by at least 5% by the end of 2018.
Some bad news: A majority of those surveyed (59%) earn less than 5% of their company's annual revenue via services. Nearly half don't sell managed services at all. Way too many don't even have quality goals when it comes to increasing the service revenue end of their businesses. Combine that with the fact that margins on projects are continuing to dwindle and most companies don't charge enough for their well-trained, expert labor.
In short, things are good. Revenue is climbing. Integration firms are growing. But when we look below the surface we see significant problems that threaten the viability of these firms.
The panelists will tackle both the good news and the concerning findings from our survey.
Find out the state of the industry trends and how your firm measures up as the experts tackle:
The AV integration industry clearly has a profitability problem. We'll identify metrics that will help you improve your firm's profitability.
The industry continues to struggle with its transition to earning more service revenue and off-setting the dwindling product and project margins. We'll discuss some of the biggest obstacles to selling service and suggest how to overcome them.
Too many firms haven't adjusted to the fact that the AV industry is selling its expertise and much-needed solutions to IT customers and putting them on IT networks. We break down numbers that show why this is a problem – one that can be overcome with planning.
Prepare for 2019 and learn what areas you need to improve with the knowledge you learn in this webinar.