Achieving the Wow Factor with Limitless dvLED Solutions
First impressions are important, and dvLED solutions can provide an astounding impression whether in lobbies, meeting rooms, or other spaces.
Record Date/Time: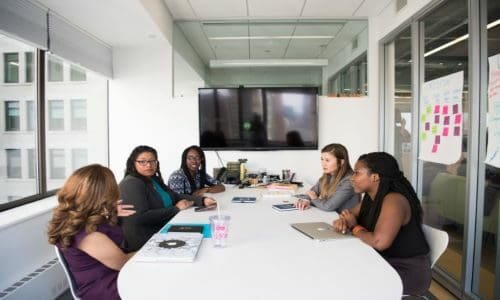 In order to provide a memorable, engaging experience for their guests, companies are looking to upgrade their legacy video walls and projectors to a seamless dvLED experience. Many of those companies – possibly yours — also need to convert their meeting and/or public spaces to collaborative work environments.
As the workplace changes the positioning of certain technology is going to change with it. In addition, as technology advancements enter workplaces, the technology surrounding the workplace will need to be similarly advanced.
A video wall can give a guest, client, or prospective employee their first impression as to how advanced your company is. You don't want them believing you're behind the curve as soon as they walk in the door.
You also want to make sure that you're getting a legitimate return on your installations, especially for projects as expansive as video walls. That means ensuring that the video wall is engaging those that see or interact with it. This is especially important as we as a workforce begin to move back into the office.
Rob Zeller, who leads Sharp NEC Display Solutions' dvLED team in North America, will explore the challenges and solutions to these initiatives. Rob will also apply his 20 years of experience in display technology and show you:
How companies are incorporating dvLED for new corporate spaces, including lobbies and meeting rooms
Examples of driving increased employee and customer engagement as companies bring back employees and visitors to their offices
How Sharp NEC leverages its reputation for high-quality displays with its portfolio of dvLED solutions
You'll also understand how Sharp NEC simplifies the process of implementing its solutions, from easy-to-install dvLED kits in a variety of sizes, to custom design-build projects.
Join us at 2 p.m. on June 16 for this webinar hosted by My TechDecisions and Commercial Integrator and sponsored by AVI-SPL.
If you enjoyed this webcast and want to receive more valuable industry content like this, click here to sign up for our digital newsletters!