Are You Prepared to Help Your Clients' Evolving Workforce?
Join our upcoming webinar on April 14, at 2pm EST, to hear from Logitech representatives, who will discuss industry insight on the future of work in today's hybrid and rapidly evolving work environments.
Record Date/Time: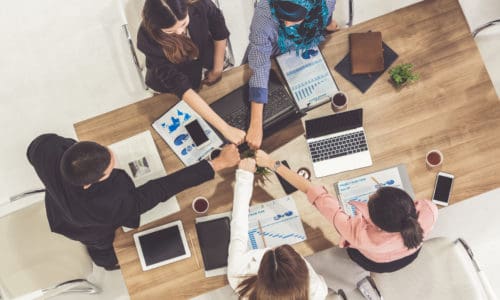 As businesses continue to prepare for the post-global pandemic workforce, strategies vary and continue to evolve. Some are planning for the majority of employees returning to the office, other will keep staff working remotely, and there are those that will choose a hybrid approach of the two. Regardless of the strategy selected, to keep up with the rapidly advancing customer demand and increasingly competitive market, businesses must evolve into a safe, collaborative environment.
In an upcoming CI webinar sponsored by AVI-SPL, representatives from Logitech will join Commercial Integrator editorial director Jonathan Blackwood to discuss all of the potentials and possibilities of the workplace over the next several years. Collaboration will be top of mind, and we'll discuss how different office environments can utilize collaboration effectively, regardless of what approach they take in terms of in-office work.
RSVP for this webinar to learn about market research and statistics that uncover what the future of work will look like. During the conversation, we will also reveal ways for organizations to innovate, evolve and stay competitive – providing your organization with tips and strategies on how to keep up with rapidly advancing customer demand and support today's new ways of working. Along the way we will answer questions that are top of mind to your organization… How will travel be affected? How will the sales department change? How will customers and their needs differ in the next several years as compared to the past several years?
Many Fortune-500 companies developed a digital transformation strategy prior to the 2020 global pandemic. By focusing on trends that existed before the mass migration for work, and bringing in actionable data collected during this migration, we will present you with a picture of how the workplace might evolve, and where it might stay the same.
Click here to register for this webinar on April 14th at 2:00 PM ET.
You won't want to miss a riveting discussion about workplace collaboration, complete with data and market research to further refine what the office will look like.