Everything You Need to Know About AV Outsourcing
In our upcoming webinar, we'll discuss the who, what, where, when, and why of AV logistics in order for attendees to fully understand the benefits in different situations.
Record Date/Time: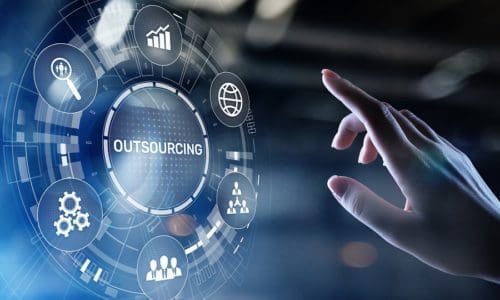 When it comes to AV integration no two projects are alike. A videoconferencing system for one organization may look completely different from another, even using many of the same products and systems. AV integration is art as much as it is science, and so you never know how different projects will progress.
Unfortunately, the unique problems and opportunities inherent in each project can also become a burden for integrators. Some projects become larger in scope than integrators are comfortable with. Other projects require the installation of devices that integration firms haven't yet worked with. At times, customers will require integrators to travel outside of their typical operation zones. At other times, integrators will need to work specific hours on specific days to adhere to codes and to avoid disruption.
In these unique cases where challenges arise, AV outsourcing can be the difference between success and failure.
Whether an integration firm needs a couple extra technicians on the floor to finish work more quickly, or an entire team of AV integrators running a site, AV outsourcing gives integrators the opportunity to expand their workforce without the process of hiring new employees.
AV outsourcing allows an integration firm to scale up, expand, travel, and try new things for only as long as they need to. This opens firms up to building their businesses and taking on new projects with less of the risk inherent in expanding an employee pool. Outsourcing can provide a trial run of expansion before diving in headfirst.
If that notion interests you, you'll certainly want to attend our upcoming webinar on December 2nd at 2:00 PM ET. In this webinar, Cory Allen and Jason Terry of Almo Pro AV will discuss all of the considerations that go into outsourcing AV.
We'll talk about the logistics of how AV outsourcing works, when and why integrators should consider outsourcing, what roles to outsource for which situations, and the benefits that come with outsourcing AV.
You don't want to miss out on this opportunity to learn more about how to expand your business and take on new projects without the headache of expanding your workforce. Click here to register for this webinar, and learn everything you need to know about AV outsourcing.