Ensuring Your Team Doesn't Kill AV Projects
The true silent AV project killer is a dysfunctional team. In this webinar you'll learn how to identify team dysfunction and find pathways to a cure to ensure AV projects don't suffer.
Record Date/Time: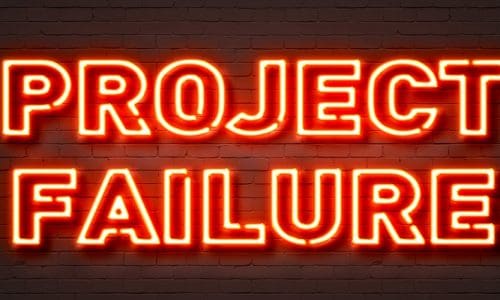 From system design, through engineering review, and final installation, AV projects depend on teams for their success. The right team will get the job done on time, in scope, and on budget. That makes a customer happy and opens integration firms up to referrals and continued business.
The wrong team does the opposite. Jobs get delayed, mistakes occur, goals aren't achieved, and even the budget can be affected. You can have the most talented technicians in the world, but if the team dynamic is off, AV projects will suffer as a result.
That means poor customer satisfaction, no repeat business, and as a result your bottom line will suffer.
Some teams seem to work better than others. Some project managers have smooth installations and others flounder. Some companies innovate and attract strong employees. Others stagnate and lose top talent. Why?
We've asked Rob Ziv from Almo Pro AV to let us know. Rob Ziv, CTS-D, CTS-I, ISF-C, DSCE, AVIXA CTS Holder of the Year 2019, and Director of Business Development with Almo Pro AV, helps integrators grow their business into new markets by providing engineering, training and design oversight on Audio, Video and broadcast systems.
He has managed a Pro AV company, published articles in the trades, served as subject matter expert on various advisory boards, staff-engineered at top recording studios, served as Director of Education for an Audio/Video/Broadcast/Electronics trade school, and taught college courses on audio.
In this webinar, we'll identify factors contributing to team success or failure and help participants determine pathways to getting "every brain in the game," gaining buy-in towards team goals, and getting all hands pulling together to implement better projects faster.
Sign up for this webinar now or risk your team costing your company business. You'll come out of the presentation with new ideas to build team dynamic, bolster talent, and improve your organization.
Sponsored by: