Your Customers' Post Pandemic Needs: Exclusive Research & Analysis
In an upcoming webinar on August 10th at 2 PM ET, Commercial Integrator and NSCA will break down exclusive survey results of end user customers about post pandemic technology purchasing habits.
Record Date/Time: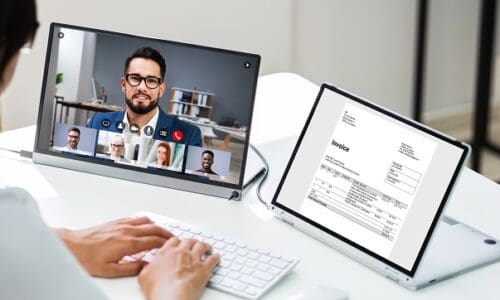 The value an integrator can offer its customers post pandemic has evolved. That little observation has been made over and over – but it has been mostly anecdotal or based on very specific cases.
Now, thanks to exclusive research by NSCA and Commercial Integrator's sister brand MyTechDecisions, we can outline customer demand trends and get specific about the integrated solutions needed post pandemic. As the workplace continues to change, and customers tailor unique solutions to their own needs, it's important to understand unifying threads of technology end user customers need the most.
A survey of 150-plus end users across various vertical markets reveals demand (or lack thereof) for:
Work-from-home enabling meeting and collaboration solutions
On-site technical support for business-critical video meetings
Monitoring services for managing conference room usage and equipment status
Employee training to improve efficiency and productivity when using remote communication solutions
AV-as-a-service
High-volume meeting room unified communication and collaboration (UCC) solutions
Integrated IoT technology for effective management of reconfigurable spaces
The research also digs into how customers' technology budgets are evolving and sheds light on how they anticipate employees working in the office versus remotely. Commercial Integrator editorial director Jonathan Blackwood and NSCA executive director Tom LeBlanc will break down what the findings mean for integrators, and how integrators can use this knowledge to become better partners to customers that know what they need for a post pandemic workplace but might not understand how technology can get them there.
The value of an integrator is indeed evolving. Integrators are at a pivotal point at which they need to position themselves to help their customers through daunting transitions. The research and analysis presented in this webinar will be invaluable for integrators.
Join us August 10 at 2:00 PM ET and learn how you can understand your customers' evolving post-pandemic needs and prepare to provide solutions.
This webinar is sponsored by Lencore, Herman Pro AV: an ADI company, Jabra, and Shure.
If you enjoyed this webcast and want to receive more valuable industry content like this, click here to sign up for our digital newsletters!