Digital Messaging Solutions For Your Post-COVID-19 Business Environment
Many businesses and schools will soon be welcoming employees back to work and campus. Do you have a plan and the right digital tools in place to communicate the new health protocols?
Record Date/Time: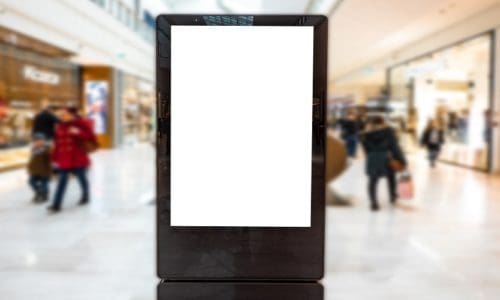 As businesses and schools continue to better prepare for a return to physical spaces, few fully understand the opportunities are digital signage and digital messaging when it comes to communicating health protocols and best practices.
Digital signage is an outstanding marketing tool, as you'll notice when viewing messaging at myriad hotels, restaurants, retail spaces, etc. However, digital signage can also be utilized for internal marketing – preparing employees for new product launches or company events, displaying information about clubs and sports teams to students, and more.
As employees and students return to offices and schools, COVID-19 will still be a serious concern. Social distancing guidelines, language around proper healthcare and hygiene, and even logistical information such as displaying who should come into the office or school on which days, can all be communicated using digital signage.
At the end of the day, it will be up to the employer and the administration to ensure that the people coming into their buildings are being safe. That means effective messaging in places that employees and students will actually see them – by elevators, in cafeterias, throughout the hallways.
That's why we're hosting a webinar to explain exactly how digital signage can be used as a communication tool. We'll focus on the benefits of digital signage when it comes to COVID-19 messaging, but also how digital signage systems can continue to be a beneficial internal marketing tool post-COVID-19.
During this webinar, hosted by Commercial Integrator, My TechDecisions and AVI-SPL, and presented by NEC Display Solutions, you'll get insight into:
Relevant digital signage tools and solutions for the current environment
Proper communication tools for sharing important safety and health instructions
Safety concerns as they pertain to crowd control and people congregating
You'll also get insight into NEC Display Solutions that include the latest innovative technology to get your message out clearly and efficiently.
You'll see examples of solutions like the NEC A Series LED poster, which can deliver health and travel alerts, government communications, retail messaging, and simple instructions so that you reach your audience quickly with accurate information.
If you enjoyed this webcast and want to receive more valuable industry content like this, click here to sign up for our digital newsletters!
Sponsored by: