Increase Digital Signage Cash Flow in 2019: Own the Project
Free webinar, sponsored by Mvix, offers a simple plan for owning digital signage software, hardware, content, onboarding and service – winning better cash flow and more satisfied customers.
Record Date/Time: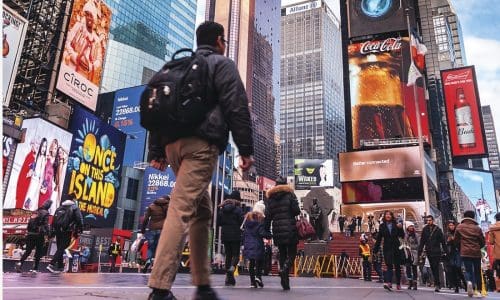 Chances are if your business sells digital signage solutions to customers, you're leaving money on the table. Your cash flow could be better. Your services are limited. Your offerings could be more well-rounded.
Most importantly, your customers could be happier with better return on their investment.
In this free Commercial Integrator webcast, sponsored by digital signage software provider Mvix, you'll learn to refocus your digital signage strategy and OWN your customers' digital signage solutions from soup to nuts.
Commercial Integrator research shows that typical integrators that consider themselves digital signage providers are only scratching the surface. They're focusing too much on hardware and not engaging enough with customers about elements of digital signage that are truly important to the customer.
Digital Signage: Own the Project
Webinar attendees will walk away with a clear-cut game plan for improving their digital signage revenue and cashflow in 2019 by owning the entire project.
How would that work?
Add non-product-dependent services, such as:
Content services
Data integrations
Training
Implementation
Concerned about taking on these additional areas? Panelists Mvix Digital Signage senior director of business development Mike Kilian and senior solutions consultant Andy Young explain that, with the right support, owning customers' digital signage projects is easier than most integrators think.
Although the webinar won't focus entirely on Mvix offerings, webinar attendees will get a brief, valuable overview of Mvix digital signage software and how it works with leading hardware.
Mvix hardware partners include:
BrightSign
Chrombox
LG WebOS
Android 6.0+
What Will Webinar Attendees Learn?
Commercial Integrator editorial director Tom LeBlanc moderates a discussion with digital signage ecosystem experts that can have a significant impact on integrators' digital signage cash flow. Attendees will walk away with:
An understanding of how to expand from product-dependent sales which have diminishing margins to a more profitable and forward-thinking model
A new view on the type of specific support that integrators should expect from their product manufacturer partners
A better understanding of why digital signage content and content management strategies are an important part of a digital signage solution strategy
Education about the steps the industry is taking to move towards interoperability and network-neutral ecosystems — and how integrators can leverage this trend
REGISTER NOW to increase your digital signage cash flow in 2019!
Sponsored by: