Overcoming Objections While Increasing Profits on Digital Signage Deployments
In this free webinar, you'll learn how to tackle the 12 most common objections during digital signage onboarding and deployment.
Record Date/Time: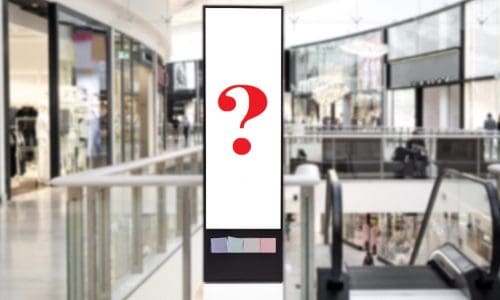 Over 75% of integrators expect to do digital signage business this year, according to our study on digital signage deployment. But despite the prevalence of these jobs, digital signage onboarding remains an issue for integrators.
This free webcast offers insight into creating success stories while outsourcing post-sales services and maximazing digital signage profits as an integrator.
Featuring special guest speaker Mike Kilian, senior director of business development of digital signage company Mvix, and moderation from CI senior web editor Adam Forziati, this free webinar will focus on the 12 most common objections to digital signage deployment and how integrators can overcome them.
Click here to sign up for this webinar now! Date: May 29, 2019 at 2:00 PM EST
Attendees of this free webinar will walk away with:
An understanding of how to guarantee customer success with the correct onboarding services
A new view on ensuring success and profit by delegating support to your CMS vendor
A better understanding of why on-premise CMS solutions are outdated, even for sensitive content
Education on leveraging content design to take a brand from zero to hero with digital signage
Where digital signage deployment goes wrong:
Integrators lead with hardware instead of content (while content is what motivates customers to want digital signage in the first place)
Integrators tend to underestimate the management process when it comes to service related digital signage contracts (which can cause customers to struggle with training/onboarding/utilization, and ultimately lead to a lower ROI for the integrator)
Integrators who are unequipped to sell and support digital signage risk losing their revenue to other contractors
Mike Kilian will tackle all this and more to make sure you don't make the same mistakes!
Sign up for the free webinar on digital signage onboarding and deployment here
Sponsored by: