Upcoming Webcast: Disaster Recovery and Control Room Management with Matrox
Register now for Matrox Video's webcast, in which the company explores IP KVM trends and a use case, occurring on May 24, 2023 at 12pm EST!
Record Date/Time: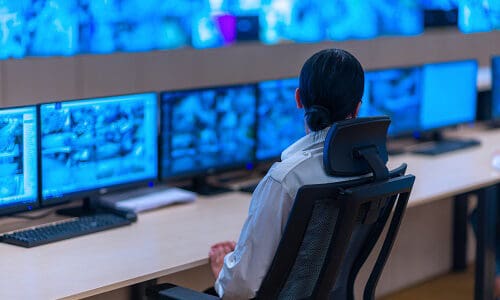 The COVID-19 pandemic underscored the need for improved disaster-recovery solutions for command-and-control centers. That is especially true in mission-critical environments.
In this webinar, Commercial Integrator's editor-in-chief, Dan Ferrisi, and Matrox Video's Catherine Koutsaris will explore current IP KVM trends, such as TAA compliance, air gapping and cybersecurity. They will dissect how one electric-generation facility used IP KVMs to build a disaster-recovery solution and keep operations running during the pandemic.
By attending this webinar, you will learn all of the following:
current IP KVM trends affecting mission-critical industries
how IP KVMs can provide mission-critical environments with secure and seamless backup control rooms.
what makes a product TAA-compliant and why compliance is important
The increasing sophistication of cyberattacks and how to reduce them in command-and-control rooms
Speaker
Catherine Koutsaris, Product Manager, Matrox Video
Catherine Koutsaris is a versatile Product Manager at Matrox Video. She has a wealth of experience blending both hardware and software into innovative products. An expert in KVM technology, Catherine is passionate about using it to create innovative solutions for complex control room environments.
She understands the importance of having secure and reliable systems in place to protect sensitive information, and she brings this knowledge to bear in her work. Proudly representing Montreal, Canada, Catherine holds a Bachelor's degree in Mechanical Engineering from McGill University.
Presented By

If you enjoyed this webcast and want to receive more valuable industry content like this, click here to sign up for our digital newsletters!