Everything You Need to Know to Get Started in the esports Tech Market – 11/19 2:00 pm
In this free webinar, aspiring eSports tech integrators will learn what it takes to get started in that market.
Record Date/Time: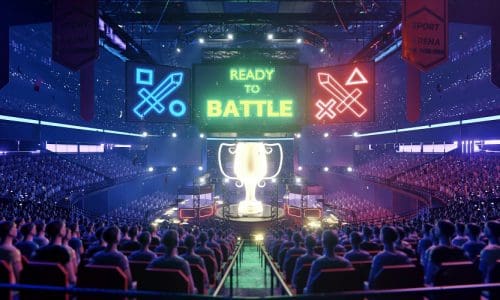 Watching people play video games is a serious past time. There were approximately 380 million esports viewers in 2018 — either watching fellow gamers compete in an actual arena, or by tuning in to a web stream. That number is expected to grow exponentially over the next few years, which means savvy live events integrators have an opportunity to tap the growing esports tech market.
"esports" refers to live-play video game matches in special venues or on Youtube channels. But the industry — and, at this point, there's no arguing it isn't an industry — is fueled by highly-engaged and AV tech-acquainted fans.
Most traditional live events integrators don't even realize the scope of technology involved in a typical esports arena. The integrator has to be able to work with existing architecture, deciding on video wall variables and ideal placements, variables, ideal placements, and more.
This list only partially encapsulates what esports tech installers need to consider:
Audio: speaker systems that can make feel like they're right next to the gunfire, metal-banging and other action on-screen.
Video: LED cabinets, narrow pixel-pitch, permanent installations. Using a videowall to show content in real-time allows audience members to stay immersed.
Broadcast: all of the matches are broadcast live to fans who can't make it to esports arenas.
Mounting: necessary for the audio/video systems.
Wifi and Cell Signal Extension: not only is this necessary for the games and broadcast elements to run smoothly, the fans themselves benefit when trying to share their experience on social media.
In this free webinar sponsored by Almo Pro A/V, interested integrators will receive an overview of what makes the eSports tech market so compelling and what motivates its end users and participants.
Join panelists Lyle Bush of Digital Networks Group and Morgan Alley, Almo Account Manager, Kevin Knocke from ReKTGlobal, with host and Commercial Integrator senior web editor Adam Forziati for this free web event.
Webinar attendees will also receive key market insights in the form of technology specifications, competitive sales paths, notes for differentiation, and much, much more.
So if you're a live event-, large venue-, or education-focused integration company, look no further than this webinar to get started in the emerging esports market.
Sponsored by: