Future‐Proofing Control Room Operations in the Face of a Changing Environment
Learn key strategies to ensure your control room is ready for future challenges with Datapath & Winsted on Wed., July, 19 at 2 pm EST.
Record Date/Time: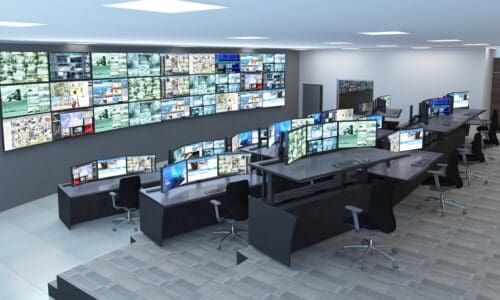 It's said that the only certainty is change, and that is no different for control rooms. With advancements in technology, requirements for higher quality visuals, and the need to monitor an ever‐expanding landscape of data and information – how can you help your clients design and maintain a responsive, adaptable, environment for the operator today, that's ready to meet the challenges of tomorrow.
Attendees will learn:
Common pain points in modern Control Room environments.
Technology advancements that improve operator ergonomics and well-being.
The role of AV-over-IP networks in collaborative decision making.
Future-proof Control Room design
Speakers
Greg Babbs, Strategic Business Development Manager, EMEA
Greg has over 10 years' experience working in the professional audio and visual industry, across North and South America and most recently, in Europe.
As Business Development Manager for Datapath, Greg is involved in nurturing projects involving high-end scalable video wall, workstation, and AV-over-IP solutions within command and control, covering a variety of industries including national security, emergency services, utilities, oil and gas, and aviation.From end-user project discussions and in-person control room visits, Greg adds to his ever-expanding knowledge of some of the common challenges that many control room users face.
Shawn Brady, VP of Product Development, Winsted

Shawn Brady is a highly successful Control Room Design Consultant. His career has spanned over 15 years and having completed over 200 successful projects in the mission critical industry. He has a passion for design centric principles showing strong core values of innovative design, technical excellence, fiscal responsibility, customer success, and professional ethics.
Shawn currently serves as the VP of Product Development for Winsted. He brings a unique perspective to the console industry leveraging his background in technology, design, and integration.
Presented By:


Register for the Future-Proofing Control Room Operations in the Face of a Changing Environment WebCast here.
If you enjoyed this webcast and want to receive more valuable industry content like this, click here to sign up for our digital newsletters!