How to Ensure Productive Video Meetings with Quality Audio
Learn the importance of audio in videoconferencing environments, & how subpar audio can completely derail a videoconference, in this free webinar.
Record Date/Time: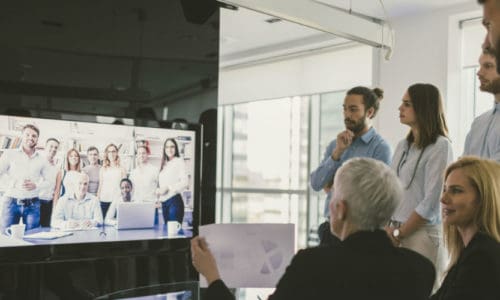 Video conferencing and unified communications have gone from high-end, optional investments to mandatory capabilities for both remote and in-person collaboration.
These capabilities are especially critical now, with current global conditions requiring that more people work and collaborate remotely than ever before.
As important as video conferencing is to the digital workforce, quality meeting room audio is still the top must-have for productive meetings of all kinds, including video conferences.
In this Commercial Integrator and TechDecisions webinar, sponsored by AVI-SPL and Bose Professional, Darryl Bryans, Product Line Manager, Conferencing, for Bose will discuss the importance of audio quality in videoconferencing environments, and how subpar audio equipment can completely derail a videoconferencing experience.
Topics covered will include:
Understand the challenges of creating positive audio experiences and how to overcome them
Know what factors to consider for your meeting room sound system
Encourage meeting collaboration with the right audio tools from Bose Professional
Sign up for this webinar on July 22nd at 2:00 PM ET and ensure your videoconferencing systems allow users to be seen AND heard!
Sponsored by: