Improving Your UCC Meeting Room Audio
In this free webinar, AVI-SPL and Biamp experts explain how to tackle meeting room audio UCC challenges quickly and more efficiently.
Record Date/Time: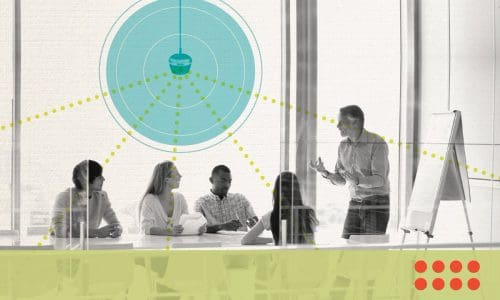 The most import part of any video call or conferencing meeting is the audio. Poor audio equates to a problematic meeting. Without audio, there's no meeting.
Unified communications and collaboration (UCC) has redefined how meetings are conducted. Remote workers and customers are engaged quickly for video calls and collaboration. The video technologies that facilitate these interactions rightfully garner a lot of attention and excitement.
Here's the thing, though. No UCC solution works without good audio.
The challenge for decision makers and integrators is simple: How to provide a high-quality audio experience that is flexible, easy to deploy, easy to manage and results in effective meetings.
Webinar Illustrates Easy, High-Quality UCC Audio Solutions
Audio manufacturer Biamp and AVI-SPL, North America's largest AV integration firm, are focused on providing high-quality meeting-room audio solutions.
The "high-quality" part is key. Organizations sometimes settle for "good enough" audio, but Biamp is a professional AV provider that prides itself on high-quality audio solutions that are as easy to deploy, manage and use as those "good enough" options.
In this free Commercial Integrator and MyTechDecisions webinar, learn how to leverage Biamp audio solutions, including:
Beamtracking microphones Power-over-Ethernet amplifiers desono™ conferencing speakers Soundmasking Bluetooth and USB connectivity DSPs VoIP deployment tools
Webinar Tackles Meeting-Room Audio Challenges
Meeting-room audio solutions that might have been perceived as complex are made easy. Customers benefit from an enhanced audio experience that improves employee satisfaction and meeting-room ROI.
Whether refreshing a meeting room or designing and installing a completely new solution, integrators and customers are challenged by tight timelines. During the free webcast, experts from Biamp and AVI-SPL explain how they can tackle these challenges quickly and efficiently.
Register now to learn about each element that contributes to a high-quality meeting-room UCC audio experience.
Sponsored by: