Common Mistakes to Avoid When Installing Direct-View LED
LED installations are growing year over year, however integrators have expressed concerns about the level of difficulty of these installations. Join our webinar to learn how to avoid potential mistakes.
Record Date/Time: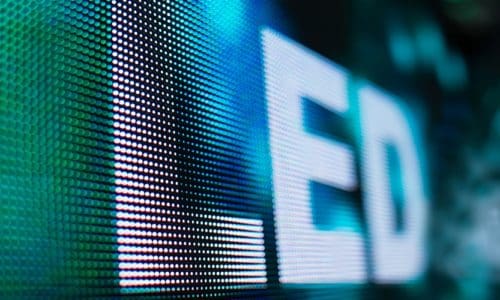 Direct-view LED video walls are becoming a more prominent video wall option for many integration firms and their customers.
Commercial Integrator recently conducted a survey on its audience that found, on average, integrators are installed 12 video wall projects in 2019. In addition, according to the survey, 49.4% of those respondents said that their projected revenue for this year from video wall projects was up from last year's revenue, with 44.3% saying that it is about the same.
The study also found that 79.7% of integrators surveyed said that the most requested video wall type was LED.
It's clear that the market for direct-view LED video walls is growing, and customers are taking notice by specifically requesting LEDs.
However, LED video walls are a relatively new technology that integrators are still learning to install. Specifically, the technicians that integrators hire are still gaining the experience needed to install direct-view LED video walls mistake free.
Those mistakes can be costly. Misalignment, chipped panels, poor mounting – all of these problems add up to more man hours, new products, and delayed schedules.
That costs integrators money in the long run – both in the project where mistakes were made and in the projects the integrator isn't able to get to because of prolonged schedules.
In an upcoming webinar sponsored by Neoti, we'll discuss some of the common mistakes made when installing direct-view LED video walls, and how to avoid them and ensure your project stays on track. Neoti is a manufacturer that assists on installations, so they offer a unique perspective and actual experience with overcoming these mistakes.
Don't miss out on this webinar on Thu, Apr 23, 2020 2:00 PM EST – it could be the difference between a successful project and one riddles with costly mistakes.
Click here to sign up for this April 23rd webinar!
Sponsored by: