Moving Your Audio Distribution Over IP
Free webinar, sponsored by AVI-SPL and Harman, will help integrators and organizations make the all-important transition to audio-over-IP.
Record Date/Time: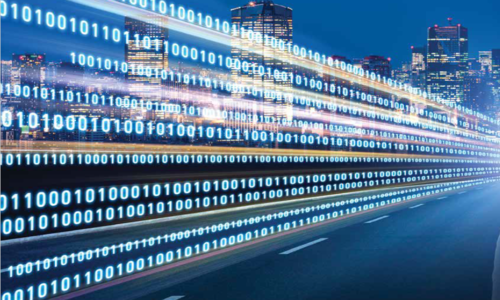 AV-over-IP may grab all the headlines but distributing audio over IP is an important challenge on its own.
Most integration firms spend a lot of their time designing and deploying audio distribution solutions for customers across every vertical market. Meanwhile, those customers have myriad reasons to distribute audio across their organizations' networks.
An embrace of networked AV systems has so many of these integration firms and organizations turning to audio distribution over IP. However, it does come with its challenge – and its confusion.
In a free Commercial Integrator and MyTechDecisions webcast, sponsored by AVI-SPL and Harman, attendees will benefit from a comprehensive rundown of their audio distribution over IP options.
Harman Technical Trainer Al Crain will walk through the pros and cons of several audio networking protocols.
The webinar discussion is moderated by Tom LeBlanc, editorial director for Commercial Integrator and MyTechDecisions. We'll tackle several audio distribution topics.
Packetized vs. Non-Packetized Content
Packetized Solutions: Cobranet, AVB, AES67, Dante
AVB ensures high quality audio and video streaming over Ethernet. What sets AVB apart from other Ethernet audio transports is that the network switches themselves ensure that media data is given complete priority over any other data on the network.
Meanwhile, CobraNet technology, from Cirrus Logic, has long been the pro audio industry's adopted audio networking solution. Many HiQnet devices are CobraNet compatible and Audio Architect is capable of routing audio between them. It's based on 100Mb Ethernet, so channel counts are limited in comparison with AVB and Dante.
Speaking of Dante, it's a proprietary audio networking technology from Audinate that employs standard Internet Protocols over 100Mb an /or Gigabit Ethernet. Channel counts can be high over Gigabit Ethernet, although switch management is required for most Dante systems.
AES67, utilizing IEE standard, may be expensive and perhaps hard to program, but it offers simple switching and other benefits.
Non-Packetized Solution: Harman's Proprietary BLU link
Attendees will learn about the solution that Harman says is complementary to Ethernet-based audio transports. The BLU link digital audio bus provides routing flexibility, capable of 256 channels of audio directly from device to device within a rack or room. But what else will you need to know to make the right audio networking solution for your organization?
Register for this free webinar to learn what audio distribution over IP option is right for you.
Sponsored by: