Product Independence: What It Is, Why You Need It and How to Get It
Free webinar explains why product independence when it comes to revenue is extremely valuable and how AV integrators can achieve it more easily than they realize.
Record Date/Time: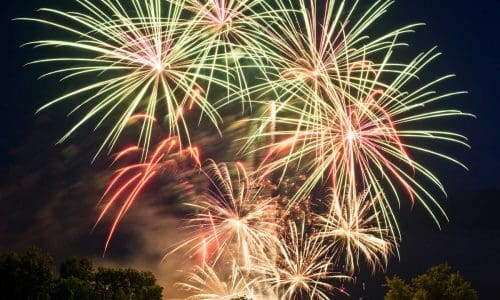 Manufacturers make products. Integrators sell products. Customers buy products. These statements will always be true. However, AV integration businesses can benefit greatly by having product independence as part of their revenue strategy.
The business reasons for targeting more non-product-related revenue are well documented – and, frankly, pretty obvious. The margins for AV product sales have been diminishing for years. For integration firms to have viable, long-term revenue plans, they need to achieve some degree of product independence by adding service-based revenue.
Easier said than done.
That's why Almo Professional A/V announced nobox AV services for integrators prior to InfoComm 2018. The distributor aims to make it easier for integration firms to add product-independent revenue by partnering with it on services that include:
Almo network laborers, programmers, designers and technicians who are focused on improving business communications
Digital signage content creation and hosting
Control systems and DSP programming
Labor and project support
Service and repair plans
Hosted surveillance and security
Remote asset monitoring
Free Webinar Explains Path to Product Independence
During a free Commercial Integrator webcast, Product Independence: What It Is, Why You Need It and How to Get It, sponsored by Almo Pro A/V, attendees will learn more about how adding non-product-dependent service revenue can improve a company's bottom line.
Submit a question for our panel during registration. You can win a $25 Amazon gift card.
Then attendees will learn steps toward service revenue that, thanks to Almo nobox, are surprisingly easy to achieve.
Our expert panel will respond to questions submitted by registrants. So you can be sure you'll get the answers you need.
Section 1: Why Product Independence Is Beneficial
Moderator Tom LeBlanc, editor of Commercial Integrator, talks to Almo Pro AV director of business development Brian Rhatigan about the business risks of being too product revenue dependent and why Almo launched nobox.
Section 2: Adding Product Independence to Digital Signage Sales
Digital signage solutions require products. No displays and no media players equal no digital signage. However, digital signage customers are almost certainly more excited about the content they hope to display than the display products. So Jim Nista, senior director of content creation services for Almo Pro A/V, will talk about a more product agnostic approach to digital signage sales that will actually help integrators better connect with their customers' visions.
Section 3: Programmed for Service Revenue
So much of what AV integrators do involves system design and programming. Indeed, it's the custom aspect of the solutions that are most valuable to customers – not the products. So Almo Pro A/V business development manager Eric Olson will talk about how, using nobox, integrators can package things like control and DSP programming in a more forward-thinking and revenue-balanced way.
Click to register and learn how you can win a $25 Amazon gift card!
Sponsored by: