Understanding the Value of IoT, Analytics, and Business Intelligence
Unless integrators understand the ROI of the IoT, analytics, and the business intelligence that comes from them, customers won't either. Join our webinar to learn more.
Record Date/Time: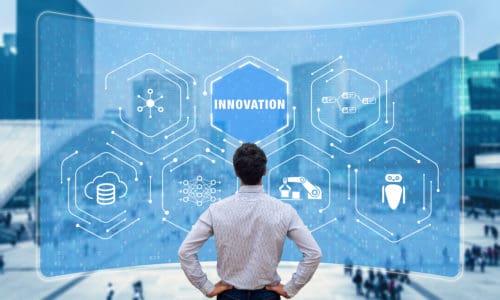 There is untold value and benefits in bringing Internet of Things (IoT) devices into the office in order to gather data and use that data to provide business intelligence. The biggest problem is that few are able to fully understand the value and benefit until it's there in front of them.
For integrators, IoT, analytics, and business intelligence that comes from them can be incredible boons for end user customers.
Depending on the use case, these categories can help customer identify sources of lost revenue, locate where time or money is being wasted, measure the productivity of employees, and even promote better productivity in those areas. The possibilities are truly endless – which is why the knowledge gap is so wide.
The opportunity for integrators is just as large. For integrators that can communicate the benefits of IoT, analytics, and business intelligence to their customers, an entirely new world of technology enters their portfolio.
Not only new devices such a sensors, but new managed services offering such as analytics software, device monitoring and management, and more.
The integrators the best understand the value of these categories will be the first to realize the potential revenue streams inherent with them.
In an upcoming Commercial Integrator webinar, sponsored by Sharp and Microsoft, we will help integrators better understand this value. More importantly, we will discuss how to communicate that value to customers in order to make a sale. Presenters include:
Luis Benito Matías Igea, IoT Partner Solution Specialist, Microsoft
Mehryn Corrigan, Associate Director – Alliance Partner Marketing, Sharp
Join our superstar cast of presenters for a presentation followed by an in-depth panel discussion and learn everything you need about bringing IoT and analytics into your solutions portfolio.  Attendees will quickly learn that once customers are aware of the potential ROI from these systems, selling these systems becomes much easier.
Join us for this panel discussion on October 7th at 2:00 PM ET to get a candid and strategic view of how to build IoT and analytics into AV systems in order to provide business intelligence to customers.
Not only will your clients be happy you did, but you'll open up new tech categories for your sales teams to pitch.
If you enjoyed this webcast and want to receive more valuable industry content like this, click here to sign up for our digital newsletters!
Sponsored by: