Simple Signage for Changing Times: Solutions for Every Application
Gain an understanding of the full line of solutions in the signage space – from entry-level signage to top-level direct-view LED.
Record Date/Time: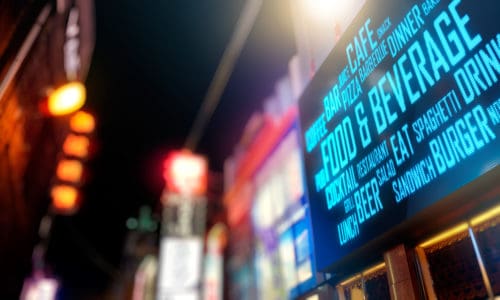 The scope of digital signage is long and deep for integrators and their customers. Depending on the application, market, and goal of the customer, finding the right digital signage solution can sometimes be like finding a needle in a haystack.
For retail environments, digital signage can help steer customers to the product they've been looking for. More than that, some of the latest digital signage solutions come with analytics capabilities that allow end user customers to better understand how and where customers are moving through the store.
It can react to these customers and offer advertisements that might better fit individual customers' preferences. This provides massive return on investment and bolsters sales.
Distance learning has seen massive growth of late. Digital signage solutions offer instructors a collaborative, dynamic surface from which to continue teaching to hybrid and often fully remote classes.
Only the right digital signage solution will do, and for schools building out distance learning programs for the first time it's imperative they get the right equipment in time for students to continue learning.
Many offices will soon have employees returning, with strict guidelines and processes put in place to curb the spread of COVID-19. Digital signage is a powerful tool to help ensure that everyone understands how to proceed in the new normal.
Digital signage can point employees and visitors to sanitation stations, remind occupants to keep a safe distance and only allow a certain number of people in common areas at a given time, and more. In these cases, digital signage becomes a part of the safety and security plan – so it's important that the right solutions fit in.
The question becomes which digital signage solution to choose for which environment. Dan Baker, business solutions sales engineer at LG, wants to help clear up some of the fog around digital signage, and explain exactly what solutions are available.
Join us on November 4th at 2:00 PM ET to learn more about which digital signage solutions fit best in what applications.
Click here to register and learn everything you need about LG's digital signage solutions!