Sound Masking Creates Disruption; Speech Privacy Enables Protected Conversations. Explore the difference!
Learn about Yamaha's VSP-2 Speech Privacy System, the difference between speech privacy and sound masking; how and why it matters.
Record Date/Time: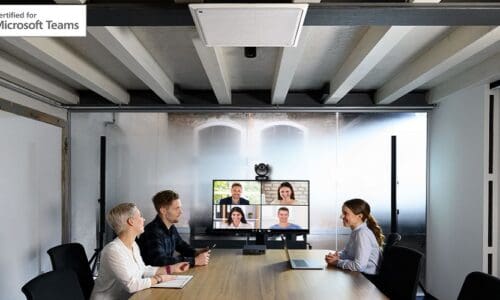 Join us as we take a dive into the newest addition to the Yamaha Unified Communications product line.
Yamaha UC is broadening its support for productive and confidential conferences and meetings with the new VSP-2 Speech Privacy System.
Designed to be quickly retrofitted in almost any office, the system features Yamaha's unique, high-performance audio technology that prevents speech privacy problems by effectively reducing human voice intelligibility with customizable sound options.
We will explain the difference between "speech privacy" and "sound masking", while we dive into the how and why speech privacy matters so much. We will also help everyone understand the use cases for such a system: open workspaces, executive suites, transom gaps and more situations, where keeping your conversations PRIVATE matters.
Let's explore the VSP-2 together!
SPEAKER
Timothy Mackie
Field Systems Engineer 
Yamaha UC
Tim has been in the audio/video industry since 1984 with an I.T. Engineering background. He has decades of experience, including many years working in Ethernet network design for early video over IP systems. Tim has spent the last 13 years on the manufacturing side of the conferencing AV & UC industry. He has worked in the past as an Field Systems Engineer for Net Streams, ClearOne, RevoLabs and now Yamaha Unified Communications.
Sponsored by: